5 Tips To Help You Crush Kan Jam This Summer
You can still stay six feet apart and have fun with friends this season. Find out how Kan Jam can keep you fit and why it's the perfect outdoor game for 2020.
Summer is typically a time to hang out with friends and enjoy the warm weather. But with current social distancing requirements, it's been tough to get quality time in. But, if you are in an area where you can go outside and safely socially distance with your inner circle, there are certain games and activities that are perfect for respecting the "six feet apart" rule. Enter:
Kan Jam
. You've likely played the game at the beach or in someone's backyard, but this is the year to play and play hard – because really, what else is there to do?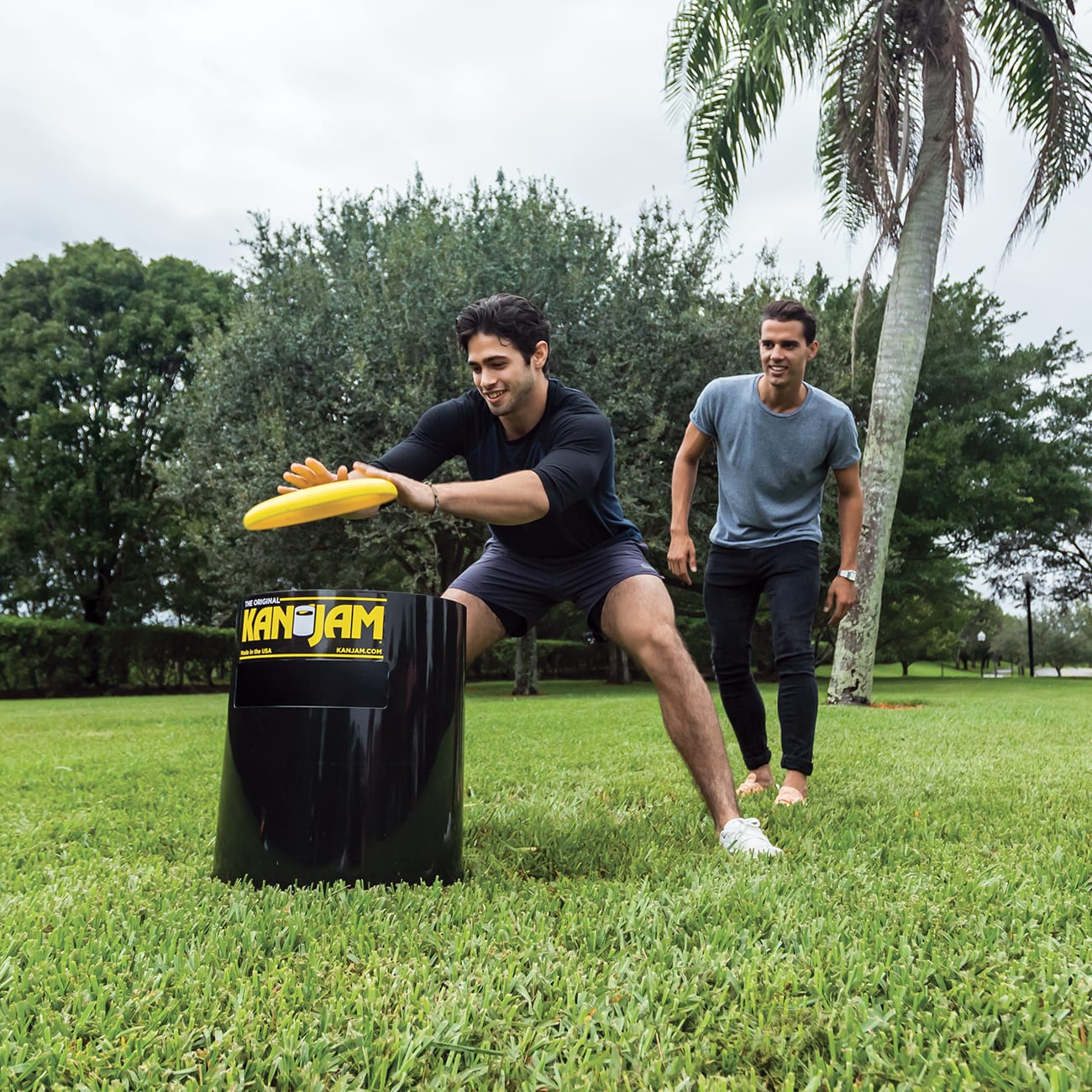 There are limited travel options this summer, so now is the time to staycation and find new ways to stay entertained. "Everyone has been stuck in their homes and they're looking for activities to do with their families," says Ben Taylor, Marketing Director for Kan Jam. "Parents want to get their kids off of their screens and into outdoor activities. Kan Jam is an affordable and extremely fun game that can be played by people of all ages and skill sets."
In order to play Kan Jam, you need two teams, or you can play one on one, and two large cans at a distance (way more than six feet). The teams are then challenged to use a frisbee to hit the opposite cans. Taylor says, Kan Jam also includes a unique component to increase difficulty: The Instant Win slot. "It's a slot in the side of the can that allows a team to win instantly – it sounds a lot easier than it actually is." Since Kan Jam is such a simple set up, the game can really be played anywhere. Simply find that safe spot away from the crowds and you're good to go. The game is also low-maintenance when it comes to cleaning. Wiping the set down with antibacterial wipes should do the trick to make sure you're keeping all players safe.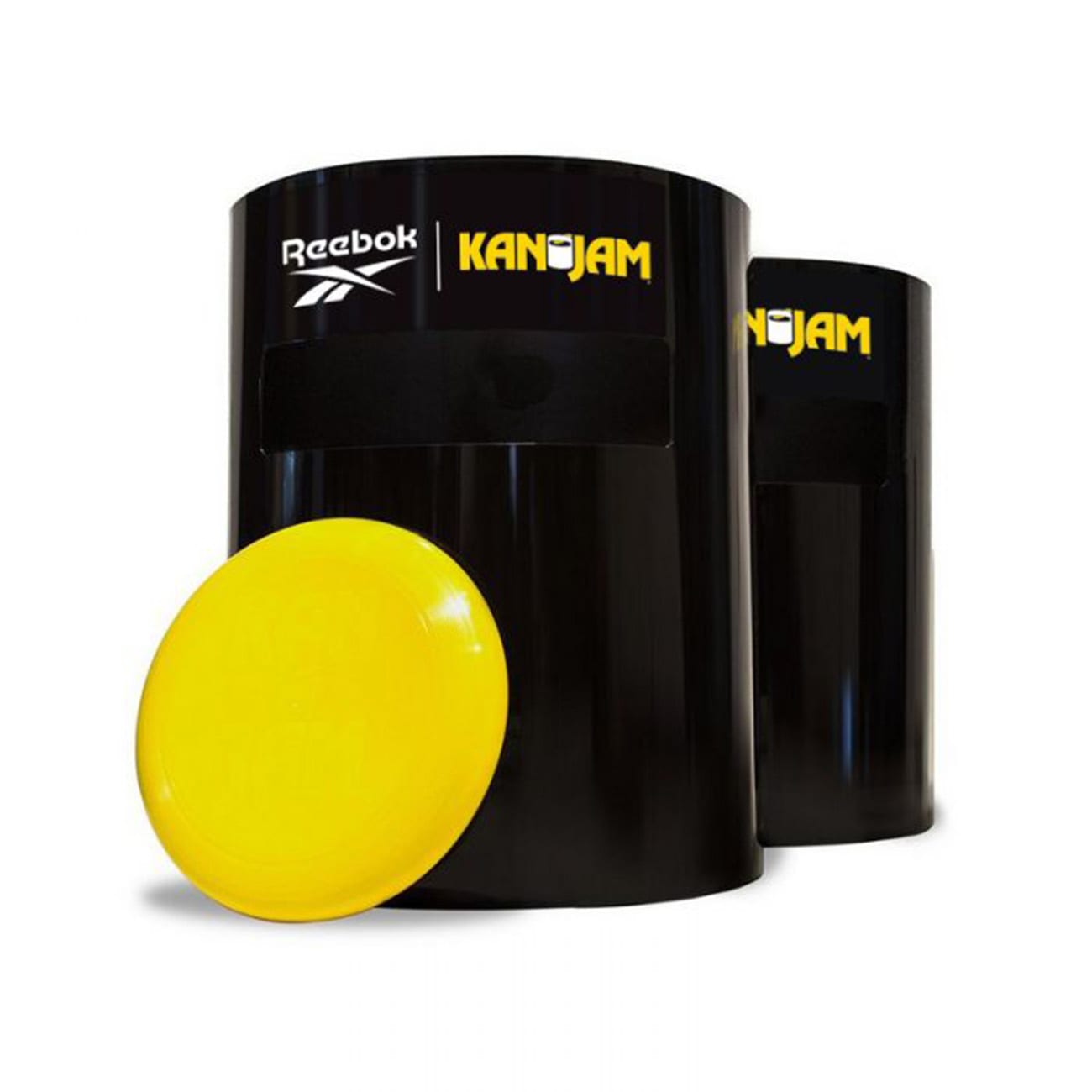 But don't be fooled by the game's simplicity. While it may seem like you aren't moving too much, this game can actually make you work up quite a sweat. Taylor says if you're looking to boost your cardio workouts, this is one way to get it in. "You're always on your feet (unless you're diving to deflect the disc into the goal, of course) and in constant motion. Throwing, running and diving to score – you're getting a great cardio workout." (Not to mention, the competitive nature of the game.) There's actually an official league people play in. "Each year we have many tournaments throughout the country and an official Kan Jam League with a National Championship every year (canceled this year due to COVID-19). We have coverage and engagement through our websites and social media."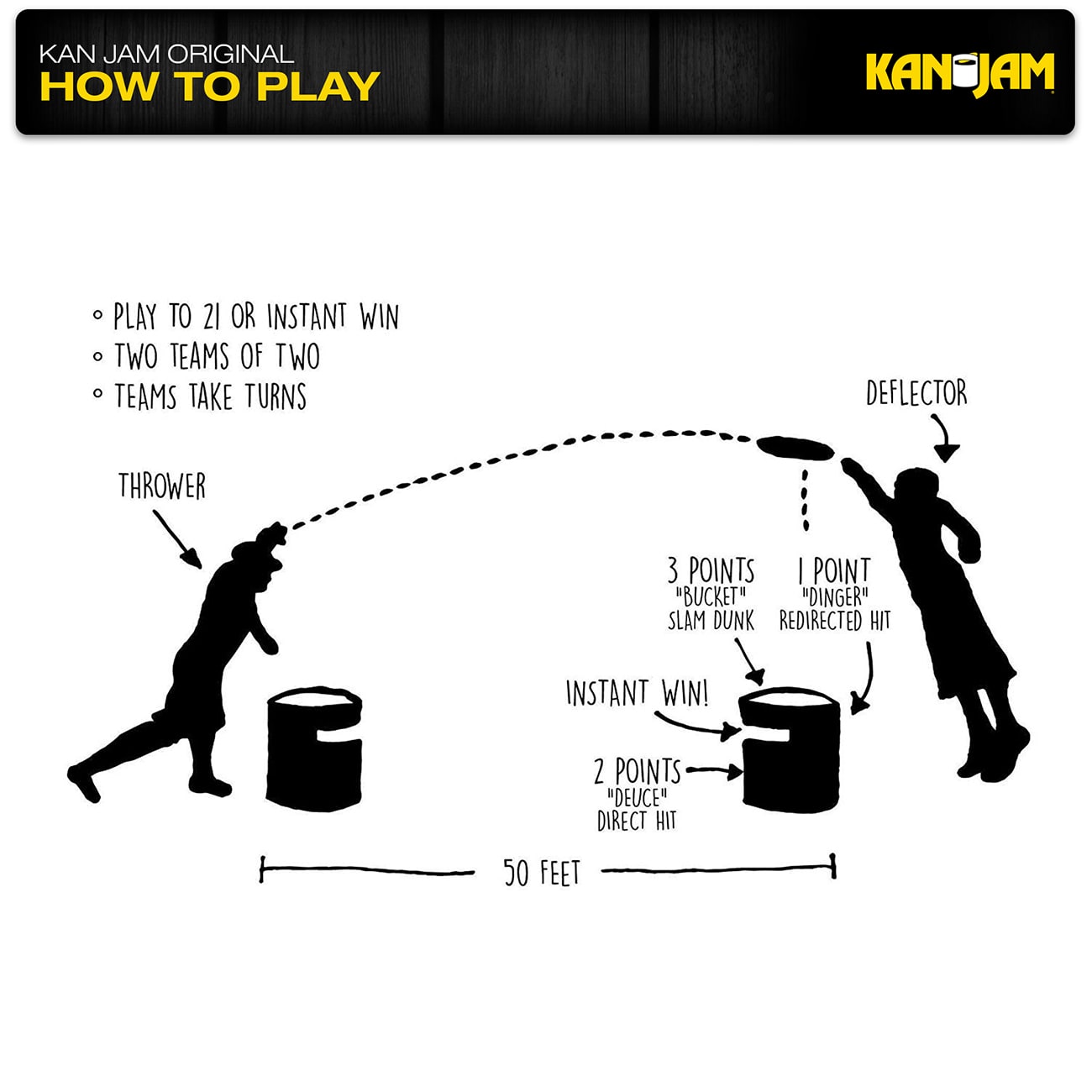 In order to kill your Kan Jam game this summer, Reebok has some expert tips from Eric Klavoon, an 8 Time National Kan Jam Champion below. So, grab your mask and your friends to take your game to the next level.
1. Play more and play often. Like in any other game or sport, the more you play, the more you can hone your skills.
2. For throwing, you do not have to put your entire arm or body into the throw. Try to focus more on snapping your wrist.
3. When a throw is coming in, try to position the disc between yourself and the goal. Getting in the right position will allow for an easier play, rather than trying to reach across your body to deflect.
4. Use two hands for deflecting. Ensure that you are hitting the disc cleanly in one motion and follow through towards the goal.
5. Play games in different weather conditions to learn how to deflect different types of throws.