See Cardi B's Epic Doorbell Video For Reebok's Zig The Runway—And Learn How To Make Your Own
If you thought nothing could be better than a big stack of deliveries waiting for you on your doorbell video, think again.
If you have a home security camera linked to your phone, there are some things you expect to see when you check on your doorbell video. The neighbors watering their lawn, the mailman making his rounds, and yup, the annoying guy from across the street ignoring the sign to pick up after his dog yet again. But imagine if you checked your doorbell video and saw none other than Cardi B and her crew in front of your house, using your front walkway as a runway in their own personal fashion show. Well, it happened; check out the video above to see it for yourself.
In terms of bragging rights and social media gold, that kind of content is enough to make your doorbell security system just about pay for itself. And this isn't an isolated incident. It turns out that for Reebok's Zig The Runway, unsuspecting people all over the country are finding mysteriously energetic clips on their doorbell videos. It kind of makes you think that your front walkway, camera, and a pair of Zig Kineticas are really all you need to stage a killer fashion show of your own. Follow these tips to try it for yourself.
1. Grab your crew. The only solo runway show you should be having is the one you have every morning as you decide on an outfit in the mirror. For just about everything else, you need your crew. Whether it's an army of very familiar faces (ahem, Cardi...) or your neighborhood posse, the energy of a doorbell video is all in the power of numbers, so squad up and get to stepping.
2. Get camera ready. Repeat after us: What Would Cardi Do? Come correct for the camera by making sure you get your hair did, your nails are on point, and you suit up in your hottest outfit—think matching bras and leggings, classic tracksuits, and any color that will pop on your screen.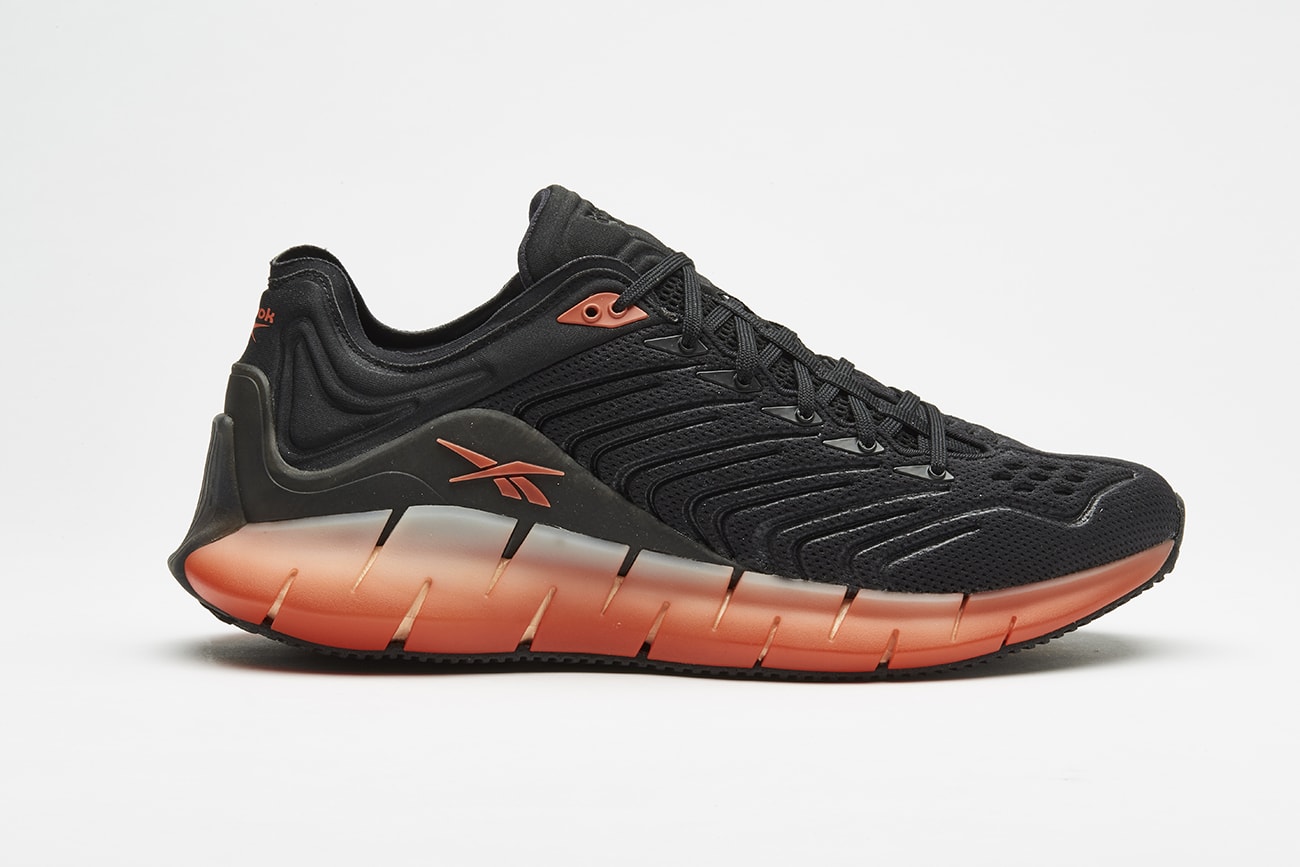 3. Rehearse your walk. In case it wasn't clear, a Zig The Runway vibe is way more than a stroll—you have to strut. This is your time to shine. Twerk, Step, Floss, or just walk with your head held high, but whatever you do, make it count for the camera.
4. Find your soundtrack. You can't feel like the most badass version of yourself for your doorbell video without the right music setting the stage. Aim for something with a killer beat to give you the energy you need to Zig The Runway.
5. Set the scene. Now that you have all the pieces in place, grab your phone or aim for your doorbell camera, hit record, and bring it. Cardi B set the bar high, so this is a moment to let loose and get as creative as possible. Just make sure you nail your Zig drop and #ZigTheRunway.
6. Lace up your Zigs. The only thing missing from the perfect doorbell video? A killer pair of kicks. We've got you: the brand new Zig Kinetica. It just doesn't get fresher than this.