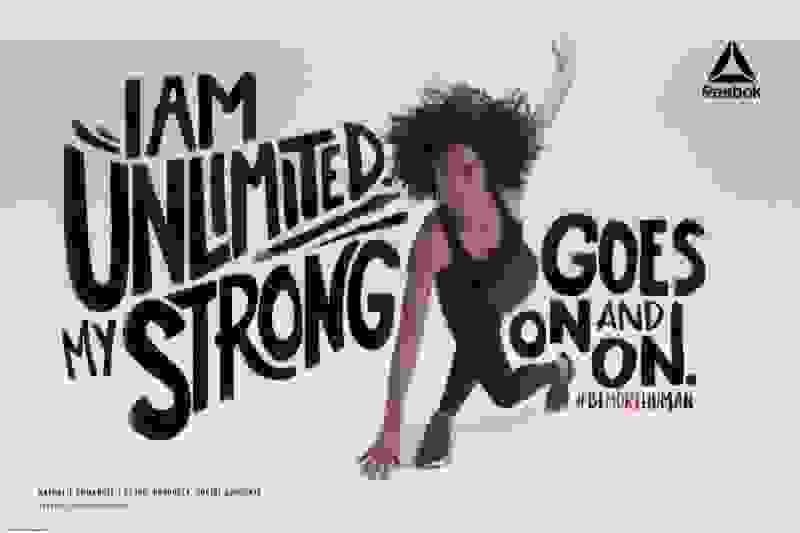 Nathalie Emmanuel Is Ready To Yield Her Power
Actress and yogi Nathalie Emmanuel is no stranger to powerful women. She grew up with them, and learned some of her biggest life lessons straight from their mouths. "My mum taught us to be compassionate and accept people for who they are and meet people where they're at," she says. "She would also was tell us to have a positive mental attitude: if you think positive things, positive things will happen." She has the same respect for her sister. "She's amazing, and both of them decided they wanted something out of their own lives and went for it, doing whatever they had to do."
Emmanuel is once again finding herself in the company of a group of strong women as a part of Reebok's groundbreaking Be More Human campaign, which shines a light on women who are transforming themselves and the world around them.
Every woman in the campaign, which can be found at reebok.com/bemorehuman shares their own story of overcoming barriers to become their best self. Gal Gadot, Danai Gurira, Gigi Hadid, Ariana Grande and Nathalie Emmanuel tell their stories right alongside women who've built organizations that are making history, like Reese Scott's Women's World of Boxing Gym and Shannon Kim Wager's Women's Strength Coalition.
No transformation is without its obstacles, and Emmanuel admits that she's had her fair share of them. But her goal now is to try not to be limited by them, and instead, to view them as growth opportunities. "These high beauty standards have been imposed on women and dismantling that is going to take some time," she says. "The biggest obstacle we still face is accepting yourself exactly as you are. And that is beautiful." She also stresses the importance of resting, listening to your body, and allowing yourself the space you need to grown and listen to the way you feel mentally and physically.
The journey to self-acceptance isn't easy, but it's worth it. "I'm still working towards self acceptance," she says. "It used to be that women couldn't have muscles, and now it's like, women are saying, 'Look at my muscles!' They're these strong, powerful moments. It's awesome."
While Emmanuel leans into being more confident in who she is, she's also thinking about what  she wants to bring to the world. "I've just really found my confidence and my voice, and understanding the kind of woman I am and I want to be," she says.
Part of that, is leaning into her own personal superpowers, no matter how trivial they may seem. "My superpower is my ability to sleep anywhere," she says. "And I fall asleep in about three seconds, and I will sleep and sleep and sleep for hours." While it might not be changing the world, it's certainly making her world a little easier. "I'm very proud of it because of the amount that I travel," she says. "If I couldn't sleep on an airplane, it would be really bad. Instead, I've slept for a whole ten hour flight."
Of course, she also thinks that there's no limit to the superpowers of women, and that there are no limitations on what they're capable of. "In 100 years, women will be doing everything and everything they want." You heard it here first.
Join the women making change at reebok.com/bemore human, and #bemorehuman