3 Workouts for Your Next Beach Day
Beach days are unquestionably some of the best days of the summer … but, they're also some of the longest.
From hitting the road early in order to snag one of the few parking spaces to staying late to watch the sunset, for many, a trip to the beach quickly becomes a full day experience. 
With that, hours spent in the sun can leave hours in the gym as a distant afterthought. But, Reebok trainer and seven-time CrossFit Games competitor Spencer Hendel points out that the two can actually coexist.
…and who's going to object to getting tan and ripped at the same time?
"People always get caught up in not having gym equipment," says Hendel. "You don't need it!" he continues, noting that not having dumbbells or a rig with you at the beach will not make a workout any less effective.
"You just need to be creative," Hendel adds. "Have a cooler full of beer? Congrats, you have a weight. Look at the objects surrounding you, and almost every time, they double as perfectly good equipment."
In the case of the beach, Hendel got this creative process started for you! He programmed three easy-to-understand beach workouts, solely utilizing the objects you're sure to already have on hand—a cooler, towel and beach chair.
And while the workouts may look simple, Hendel – who has performed all of them – attests they're no joke.
"These three workouts are meant to be performed at max intensity," he says. "No one wants to sacrifice their full beach day, so I made them short for that exact reason."
"They won't take more than 10 minutes each, but if you perform them at the desired intensity, 10 minutes is all you'll be able to handle. Go hard from the start!"
Workout 1: Keep It 'Cool'

21-15-9:
Cooler cleans
Burpee cooler jump overs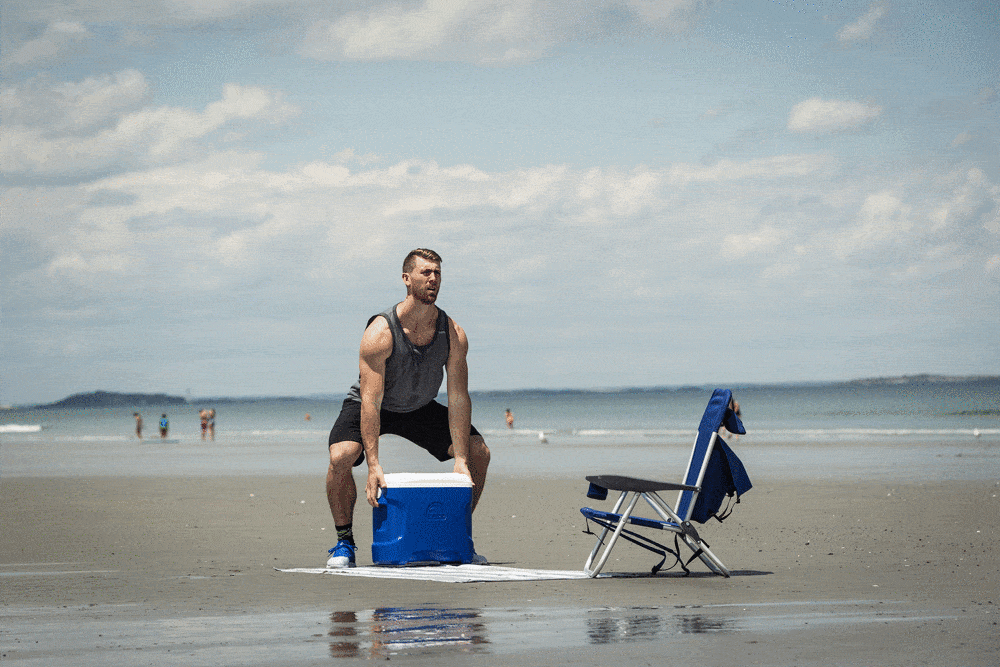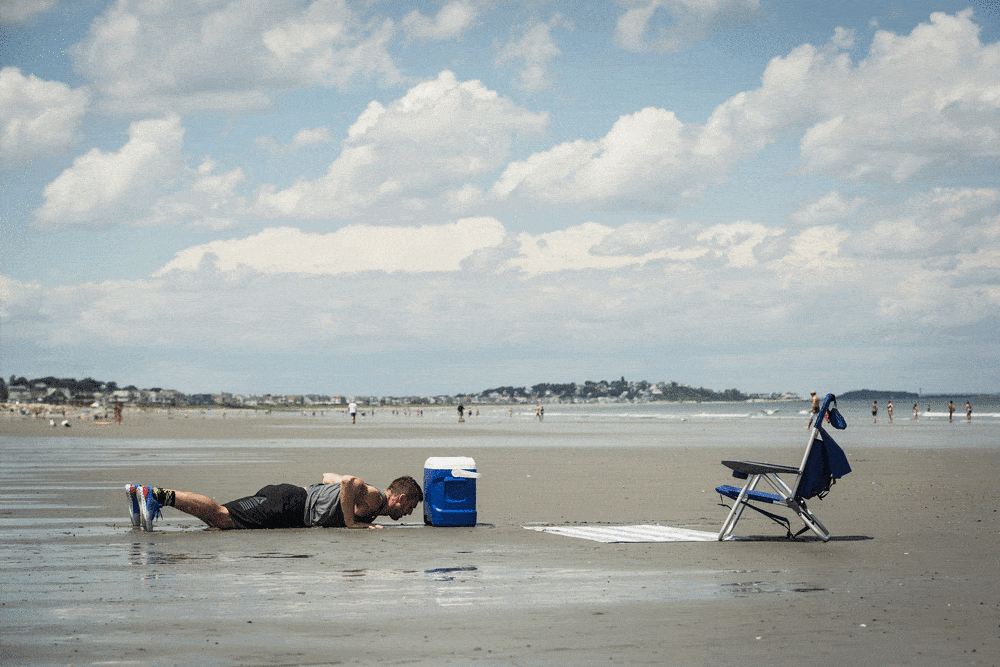 Workout 2: Bodyweight at the Beach

21-18-15-12-9-6-3:
Air squats, using your beach chair as a target to make sure you break parallel
Cooler pushups
Situps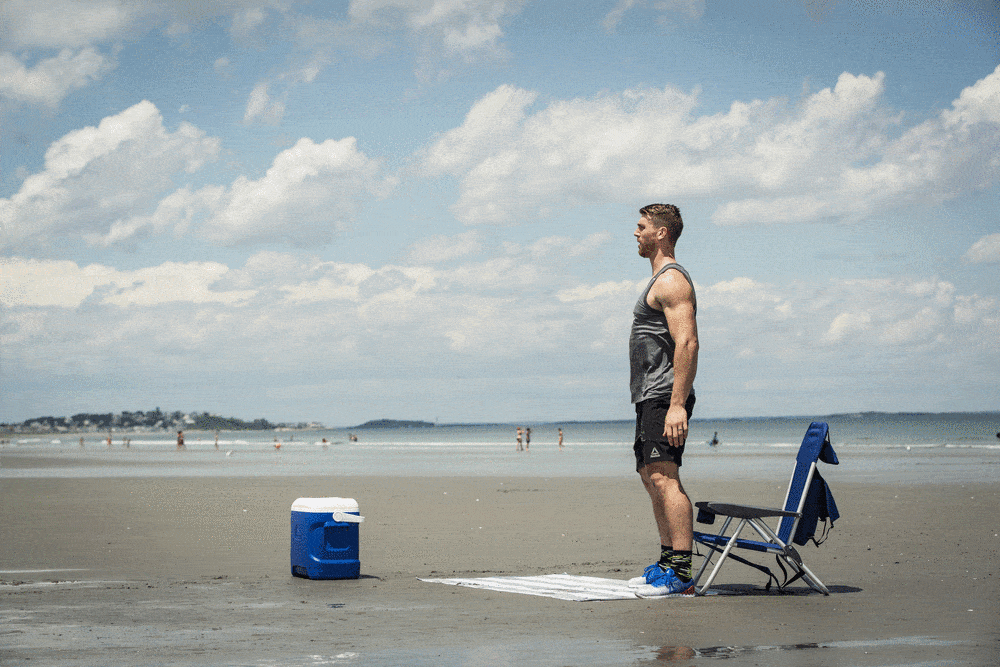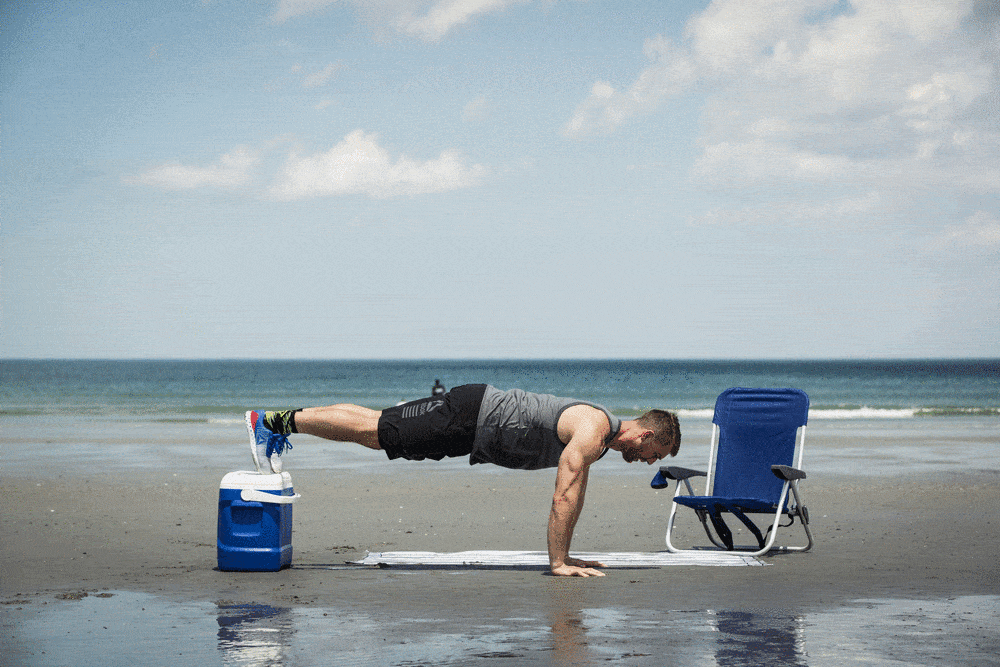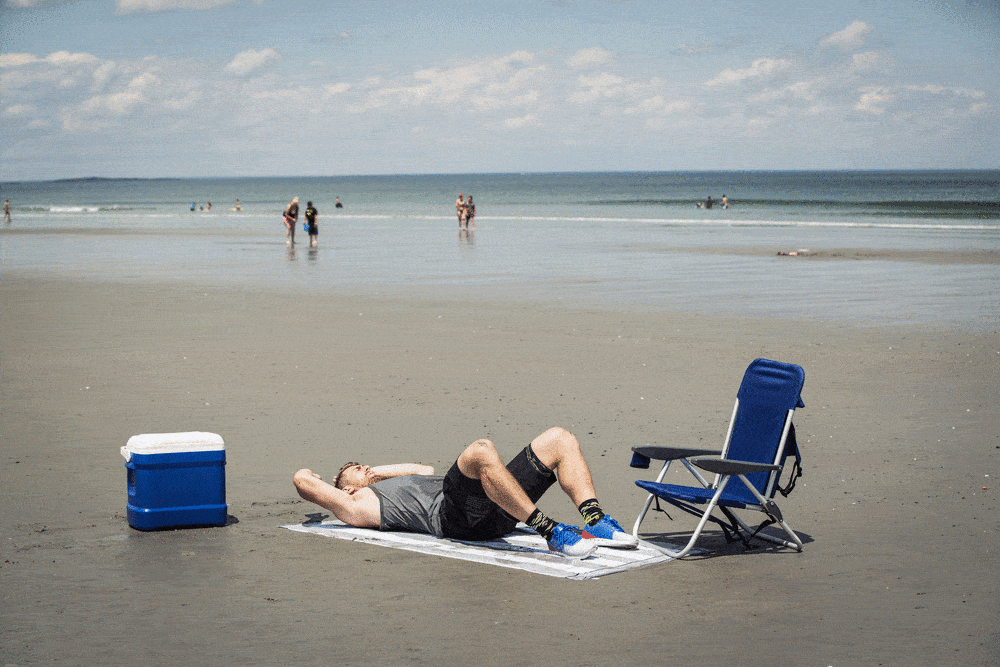 Workout 3: Embrace the Environment

10 minute AMRAP (as many reps as possible):
10-meter walking lunge between targets
100-meter sprint to the water and back
Bonus: On the last round, dive right in!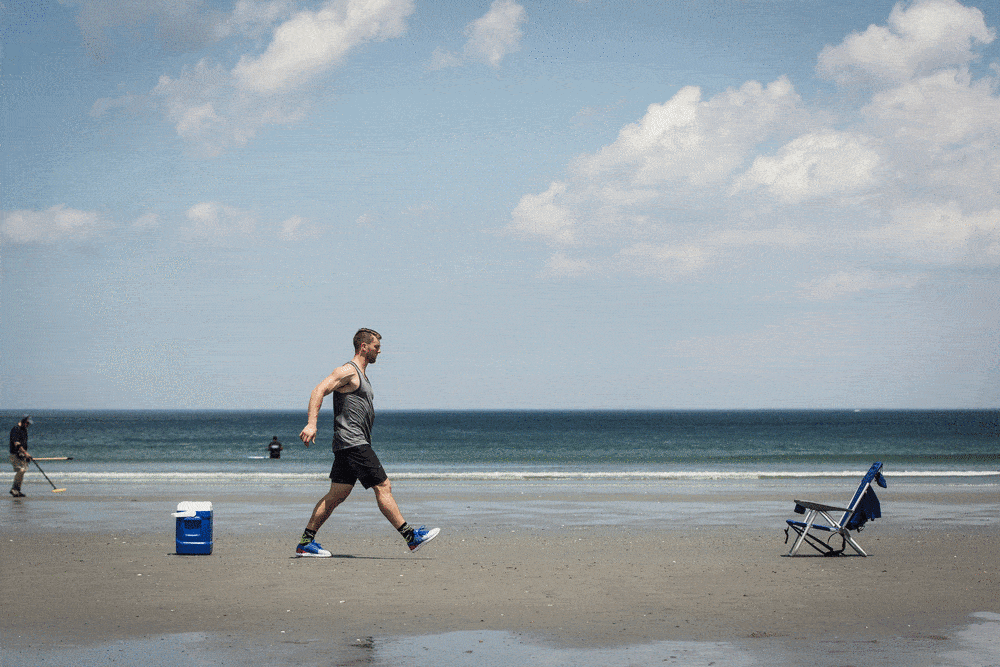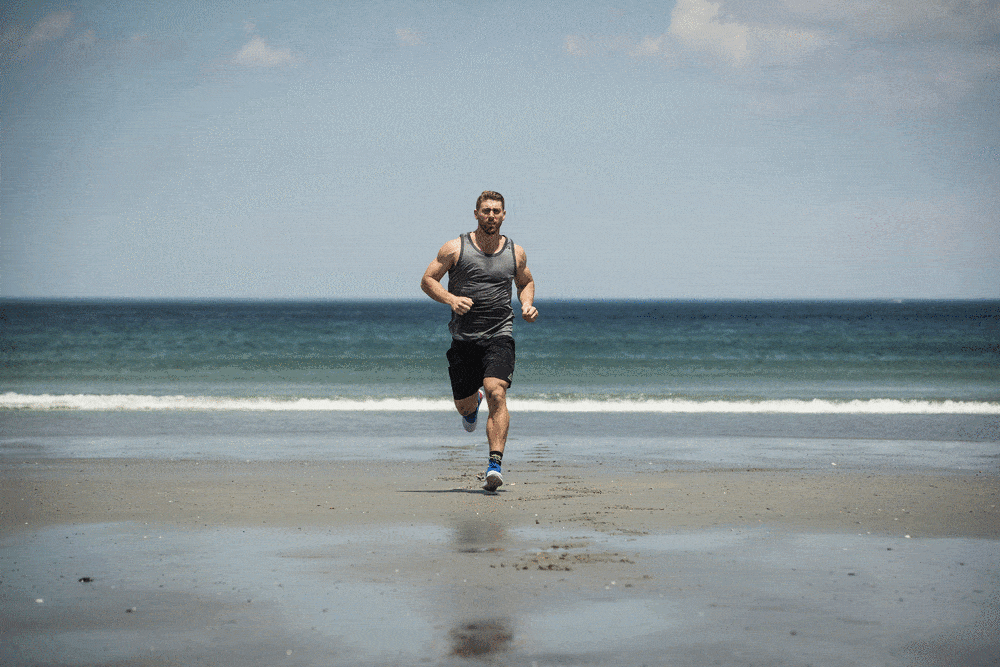 Give one of Hendel's workouts a go? Tweet @reebok to let us know how it went.