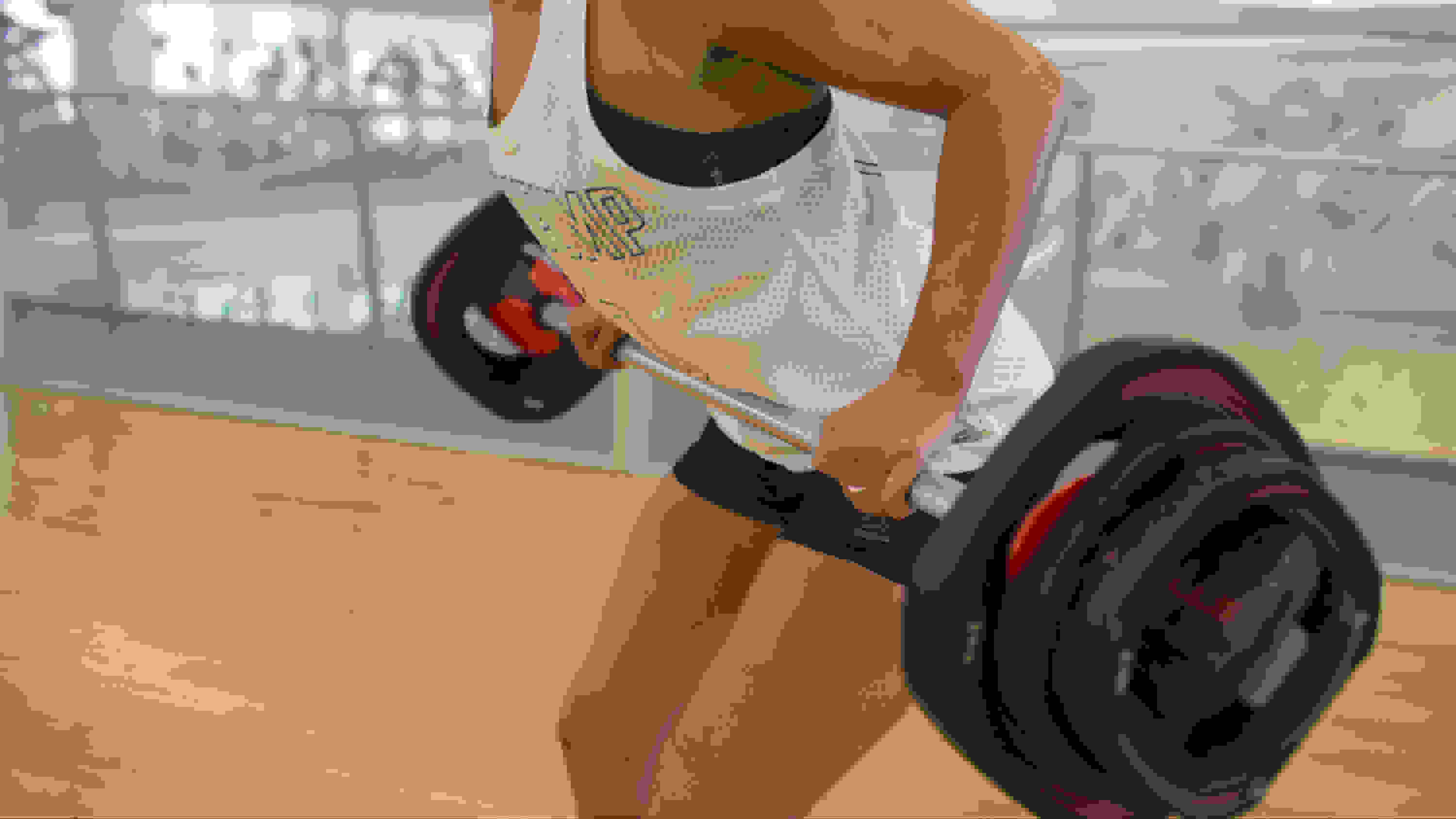 Why BODYPUMP Works
When most people think of science they think of a laboratory and people in white coats working to find a specific method that explains why something works.
But if you think about it, fitness routines can also be broken down into a science. Les Mills BODYPUMP™ has done this by creating what's called The Rep Effect, a proven formula that exhausts muscles using light weights, while performing high repetitions.
The unique fitness class is currently celebrating its 25-year anniversary and is prepping for its momentous 100th release in January.
"It has been conclusively proven that lifting light weights for more reps is just as effective as lifting heavy weights, providing you reach a point of fatigue," says Les Mills Head of Research, Bryce Hastings.
"BODYPUMP was one of the first programs to use this approach and allow people who wouldn't normally lift weights to experience the benefits of resistance training without needing to lift a lot of weight," says Hastings.
The scientifically proven recipe had us wondering what goes into creating a fitness formula, so we decided to get a closer look at the inner workings of The Rep Effect.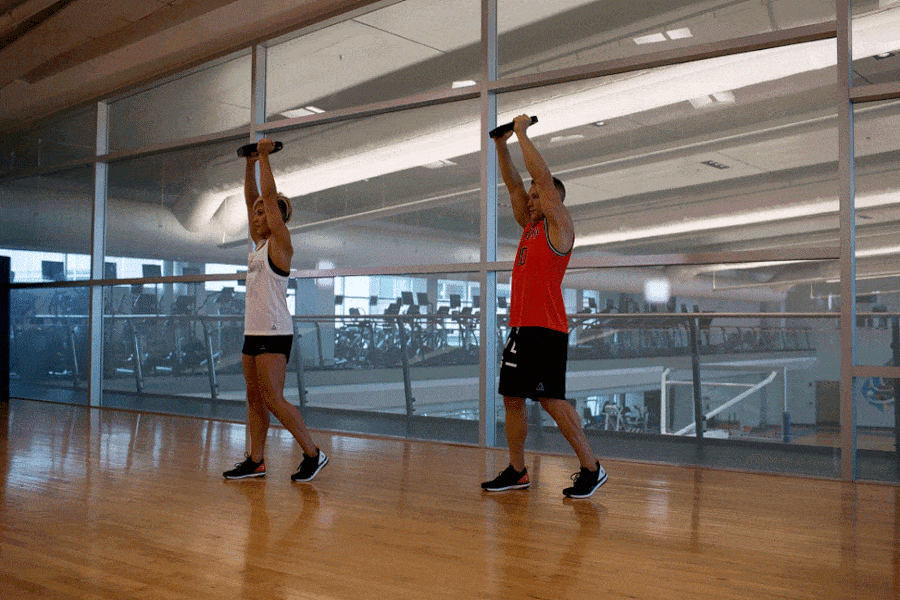 High Reps + Light Weights = Working of Target Muscle Groups
True to its name, the success of The Rep Effect is rooted in the amount of reps performed in one BODYPUMP class.
"It's 800- 1,000 reps per class," says BODYPUMP Program Director Glen Ostergaard.
"Doing high reps with low weight executed to the point of fatigue creates muscular tension and metabolic stress that will tone and strengthen muscles and force the body to consume calories."
If modifications are needed due to prior injuries, BODYPUMP instructors come prepared.
"Every instructor is trained to provide lots of options for each exercise so that everyone who comes to class leaves feeling like they've had a great workout," says Hastings.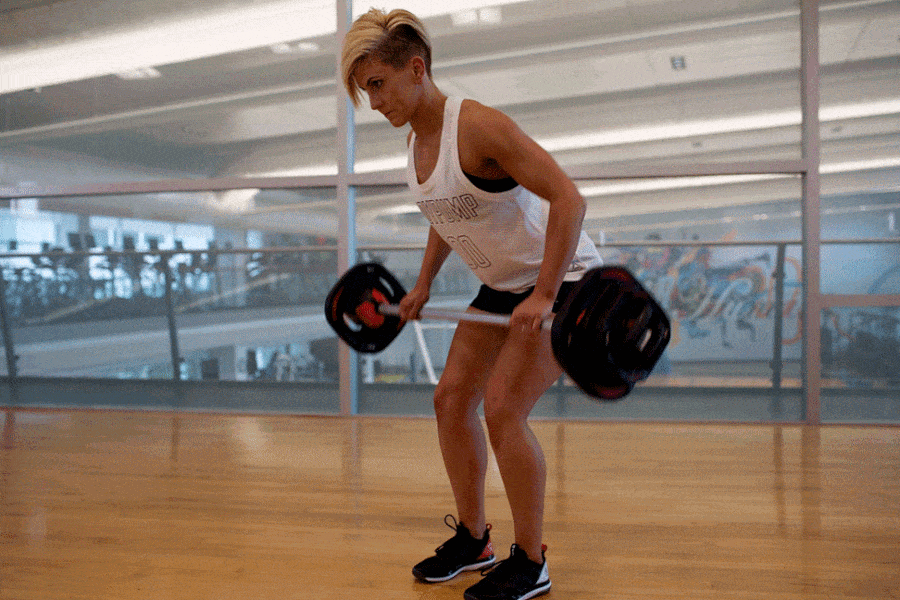 Systematic Selection of Moves
The precision and strategy of The Rep Effect is what allows your body to work even the smallest muscle group. Each movement is built to go with specific tracks of music that keep you motivated.
"Each track has a different muscle focus," says Hastings.
"We use a combination of different ranges of motion, exercises and tempos to maximize the training effect for each target muscle group. This is all matched to great music, creating the ultimate environment to shape and tone muscles."
Les Mills is currently prepping for BODYPUMP's momentous 100th release in January. So at least the upside to doing so many reps is that you're exhausting your muscles to good jams, and everyone is working together to get through it!
In order to balance the volume of reps needed to achieve The Rep Effect, Les Mills has found a way to ensure that even people who don't normally lift weights can train safely.
"We have people of all shapes, sizes and fitness levels coming to work out," says Hastings. "The range of motion of each exercise is carefully selected to optimize the training effect and minimize injury."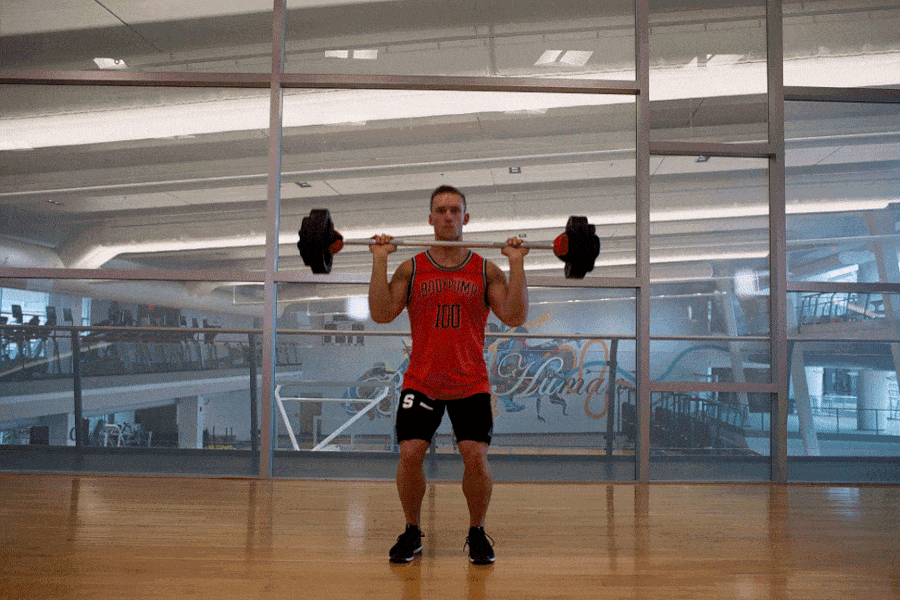 Proven Results
There's nothing like the rush you feel after completing an intense class and you see your body changing for the better.
As high intensity as BODYPUMP may be, the changes in your body because of The Rep Effect are all the proof you need to see that it works.
Les Mills BODYPUMP master trainer Lissa Bankston says even she was hesitant to try BODYPUMP in the beginning, but that quickly changed when she saw the results of The Rep Effect for herself.
"I gave BODYPUMP (and actually putting good weights on my bar) a try," she says. "Within weeks, my body changed!  I saw tone and definition but was more lean than when I was running crazy amounts of miles."
BODYPUMP is currently celebrating its 25-year anniversary. Hastings says having The Rep Effect at the core of BODYPUMP combined with a positive fitness environment, is what makes it such a success.
"BODYPUMP combines safe and effective training with great music and instruction," he says. "Research has shown that it gets results and people simply love doing it, that has to be a winning formula. 
Tweet @Reebok and @LesMills with the way The Rep Effect has transformed you using #BODYPUMP100.
And, if you're a BODYPUMP instructor, be sure to get your 25 percent off trainer code at reebokone.com.