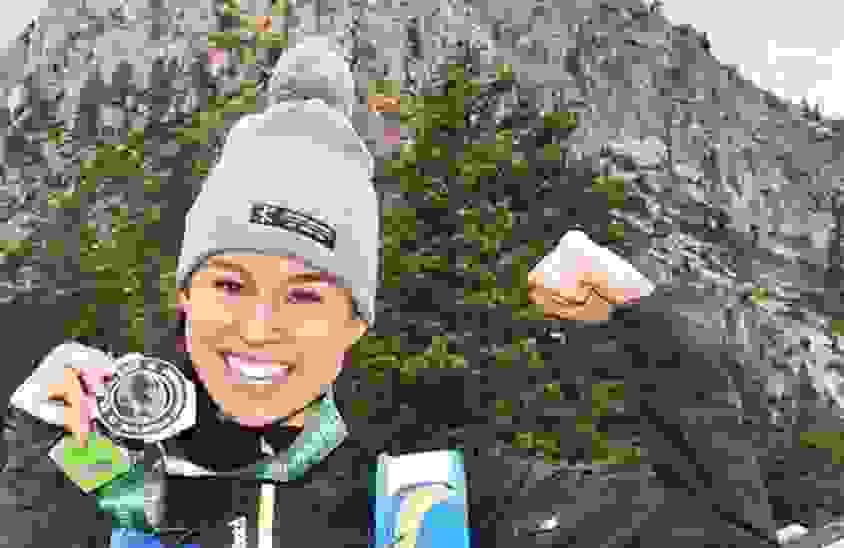 My First Spartan Race Season by Ashleigh Lawrence
After almost six months of training, three Spartan Races, what feels like a thousand miles running and a tonne of weights lifted, I have just completed the Spartan World Championships Beast in Lake Tahoe, California.
Waking up on the day of the race I was excited and nervous. I always try to carb load as much as possible before a race to give me the energy to complete the course. Being away from home though, I didn't want to eat anything that would have a bad effect on my stomach, so I just stuck to some of my favourites; toast, oats, bananas, juice and simply ate more than I normally would. I start eating more carbohydrates a few days before the race to fill my muscles with glycogen. I love white potatoes and they are an excellent option as they are easily digested. Other good options are white rice and white bread. I choose the white options as I find that brown rice and brown bread take too long to digest. During the race I love using the SIS energy gel sachets they give out at the water stations, I stocked up on these for Lake Tahoe as I really do feel they make a difference. 
Throughout the season I've tested myself in a variety of different Spartan Race locations across the UK. Peterborough was great to run at a fast pace and not worry about incline; a nice contrast to Edinburgh, which was steep rolling hills and Madrid with its varying terrain and hot, dry weather. I also adapted my training as the races became more difficult. From the sprint to the super for example, I increased the distance of my runs and upped the weights I was lifting. As well as raising the intensity of my circuits, which really helped.
My final weeks of training for Lake Tahoe included longer runs, higher reps of weights, higher intensity circuits, lots of incline runs and also stints on the stair master. (Feel the BURRRRRN!) I was hoping that all of my training would come together, as I had heard some horror stories about the difficulty of both the trail and the obstacles in Tahoe, not to mention the altitude – another challenge to overcome… There aren't that many mountains in London!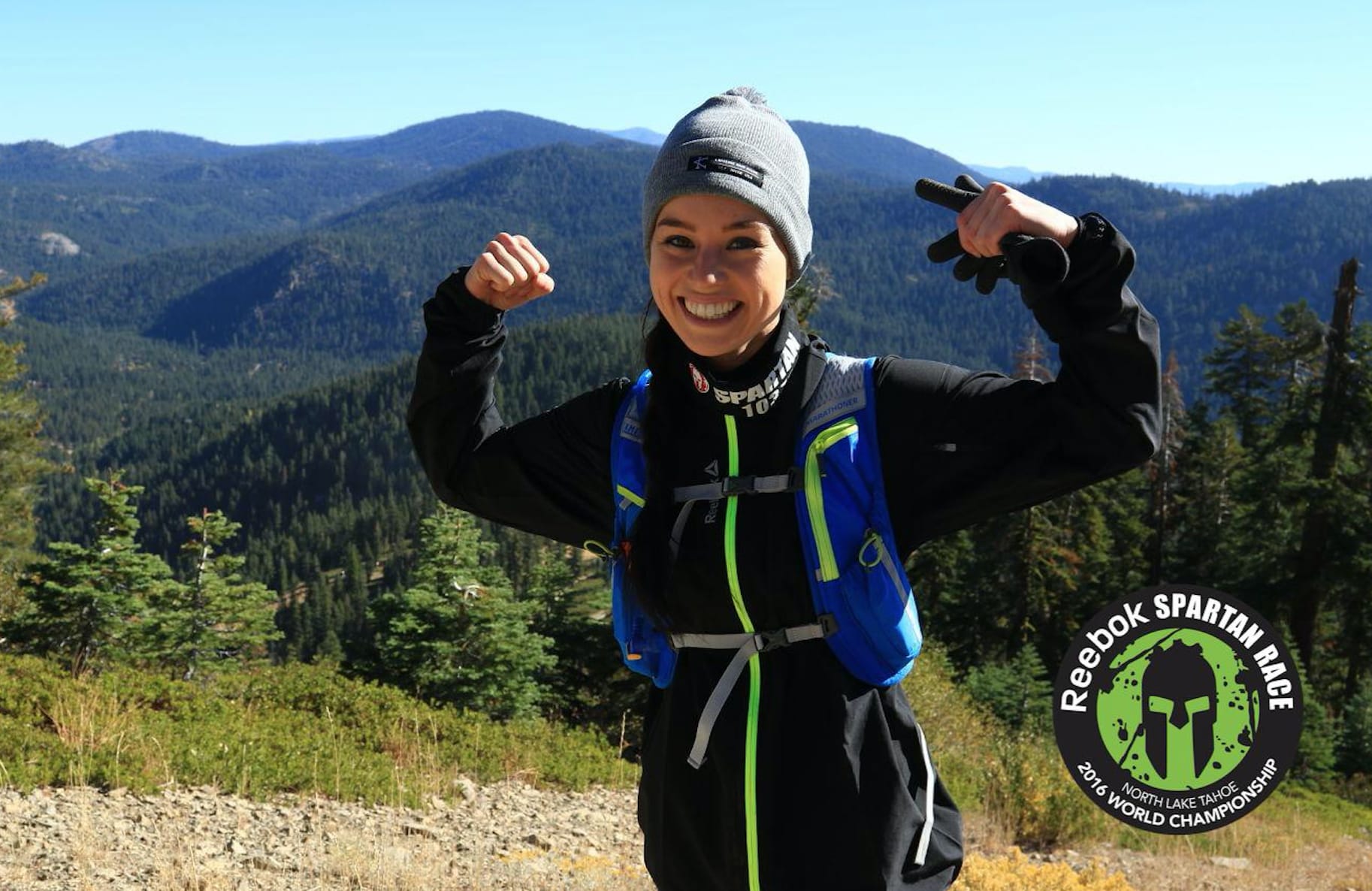 So the race weekend came and I arrived at Lake Tahoe, the pinnacle of the Spartan Race challenge. I was there to tackle the World Championship course. As well as me, there were elite Spartan athletes who would all be battling it out for a share of the prize money, with the winner walking (or crawling) away with $15,000.
After witnessing some of the obstacles first hand, and hearing about a bone chilling lake swim which many people were pulled off the course due to hypothermia, it's safe to say I was a bit nervous! I had a very restless sleep involving nightmares about the freezing cold swim and in the morning, I struggled to eat at breakfast.
When we arrived at the venue, I was told the amazing good news that due to the cold weather (it was -2 degrees Celsius), that the lake swim would be cancelled. I was so happy, as that would have probably been the worst obstacle for me. I am Australian after all, we're used to slightly warmer climes!
The first five miles were relatively easy, up and down a 'warm up' mountain, before the trail passed back through the village and over an obstacle named the 'thigh master'. It was a series of boxing punch bags that you had to make your way across without touching the ground. All those hours on the stairmaster at GymBox finally paid off… (Thighmaster pic?)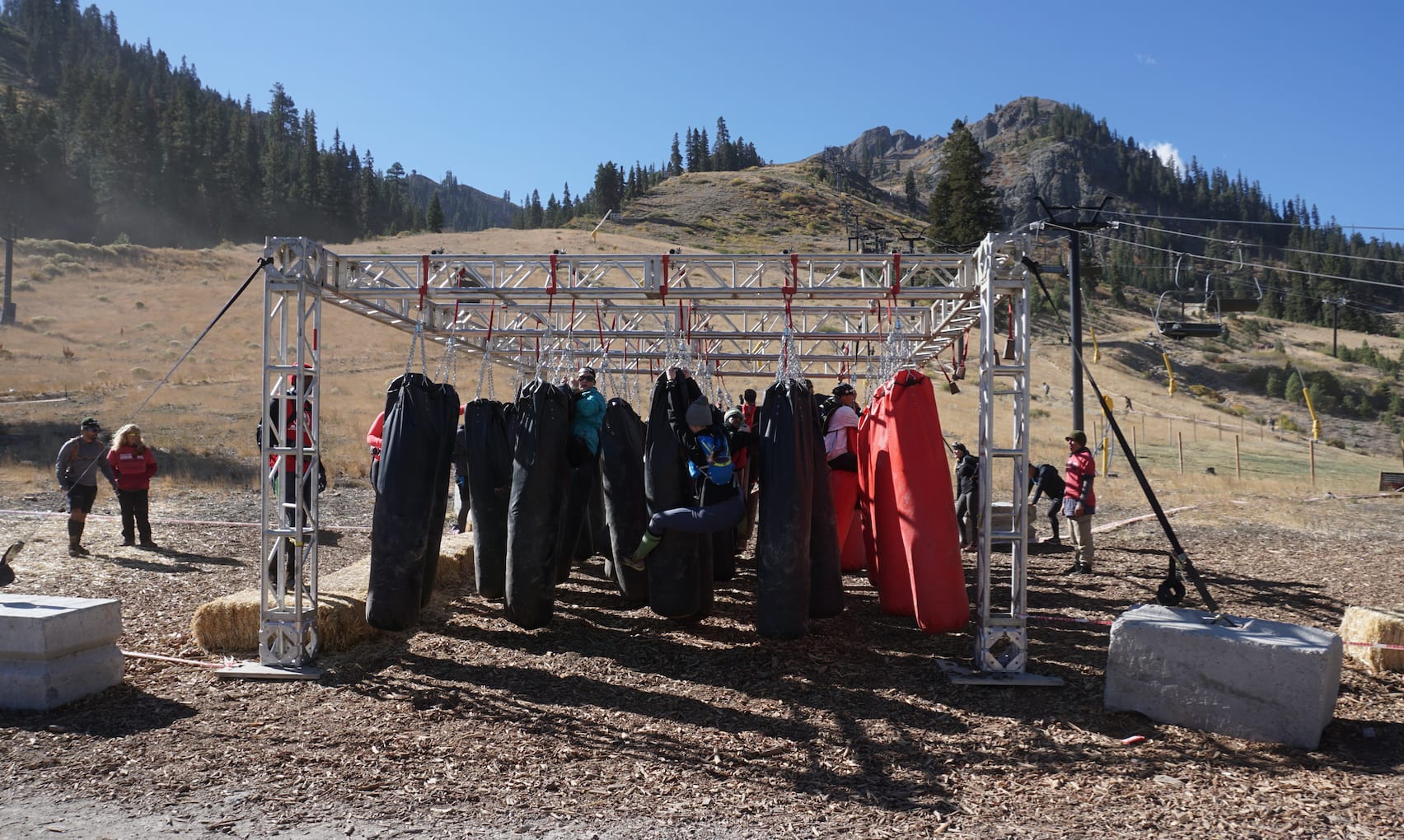 After that, there was the main mountain to tackle, which went up to around 2800 metres above sea level. The air was thin at the top, and the games makers had purposely put a bunch of tough obstacles in a row. Monkey bars, a particularly gruelling traverse wall with no foot holds, a sled pull and push, followed by the atlas ball carry. Then there was another set of monkey bars, followed by a Tyrolean traverse, barbed wire crawl, and a new obstacle aptly named the 'ape hanger' – a rope climb plus monkey bars and a drop into freezing cold water (which thankfully they had taken out due to the weather).
All of these obstacles were on top of the mountain and extremely exposed to the elements. It was windy and freezing cold, so I was very happy to not have to get wet at this stage. It was around mile eight as I was crawling under barbed wire and I looked up to see someone getting medically evacuated by helicopter that I really started to struggle mentally. But I dug deep, persevered and kept going, willing myself to take one step at a time. There was still an ugly log carry, a sandbag carry and the bucket brigade (which was placed on a very steep hill) to conquer. It's safe to say, they didn't make it easy for us.
In my last mile of running it started snowing, which was beautiful. By the time I reached the finish line and the last two obstacles, I was cramping badly due to the cold and I was exhausted. I couldn't make the rope climb, which is normally one of my favourite obstacles, and I also didn't manage the multi-rig. In the end I had to do 120 burpees to make up for it. It was a brutal course, which took me 5 hours and 28 minutes to complete. I placed 5th in my age category and 19th overall female. Not too bad for someone who only did their first Spartan Race six months ago.
Afterwards I was sore and exhausted, but so happy to have finished and within a few days I couldn't wait until my next race! Unfortunately the Spartan season is finished in the UK now until next year, so I am going to train really hard and hopefully compete in the elite category next year!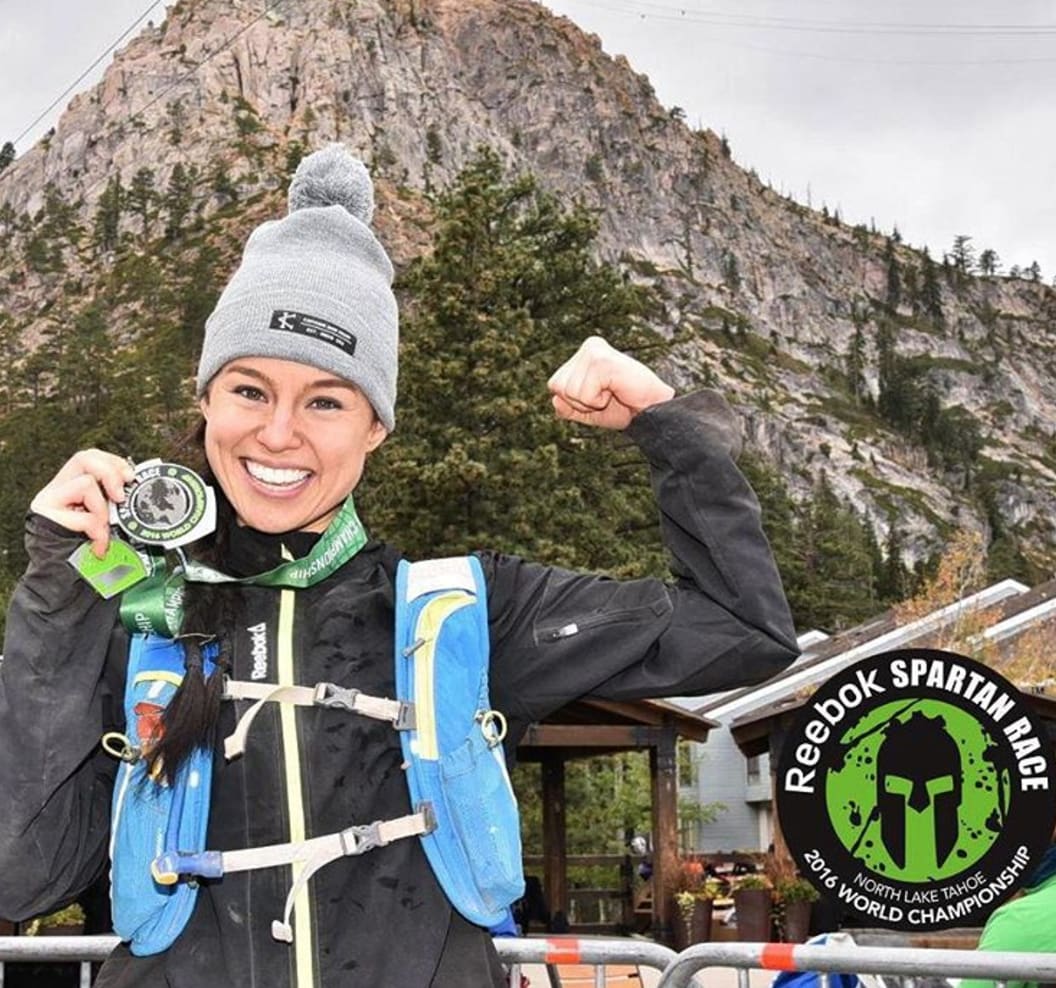 You can follow more of what Ashleigh is up to here and if you're interested in taking on a Spartan Race, check out their website and get yourself registered.