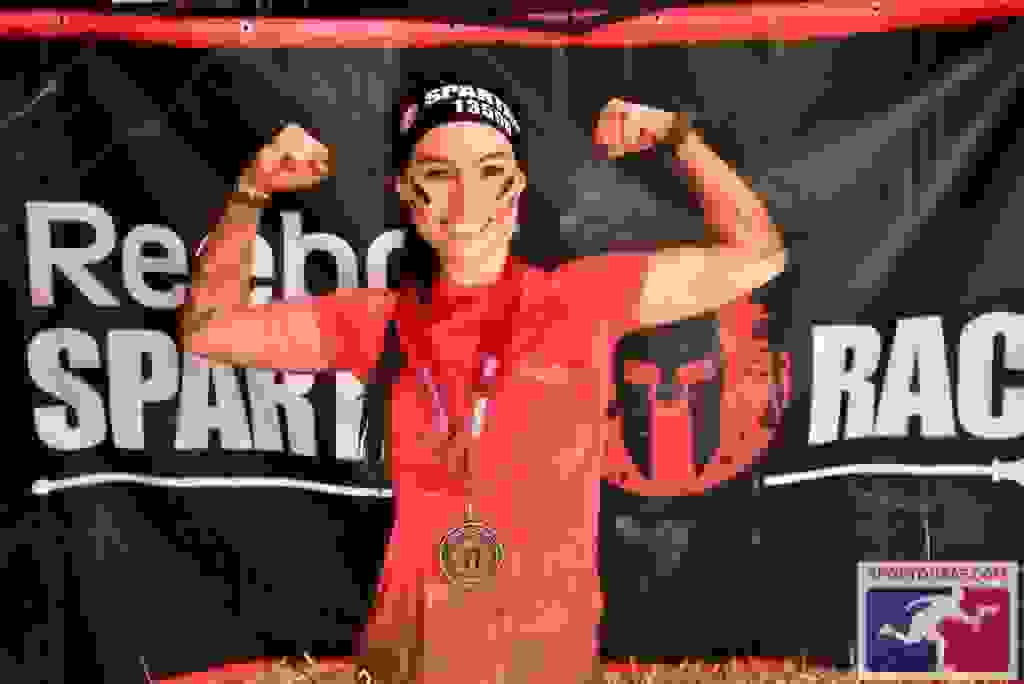 The Ultimate Fitness Weekend With Ashleigh Lawrence
Gymbox PT and all round fitness hero Ashleigh Lawrence took on the challenge of the Reebok Ultimate Fitness Weekend in Madrid. Rope climbs, mud, fire and CrossFit, she did it all, and this is how she found it...
"I was recently invited to join Reebok in Madrid for an ultimate fitness weekend and to experience the true meaning of #BeMoreHuman.
We were going there to do a CrossFit WOD and watch the Crossfit Meridian Regional Finals. We were also told we'd be taking on Spartan Race. For those of you who haven't heard of Spartan Race, it's an obstacle course which to me sounded like it was designed to break you and involves anywhere from a 3 miler up to marathon distance.
There's a common misconception that just because I'm a personal trainer I'll be great at anything fitness related. Let me dispel that myth for you now! I'm not good at everything, and I would have to say that running is definitely my weak point. My training is mainly strength based and in the past I have competed in powerlifting competitions. Although I do the odd jog here and there, my running is definitely not as strong as it could be as I don't train it often enough. I had also heard rumours of rope climbing, and the only time I'd tried climbing a rope before, things had ended badly with a lot of rope burn and my ego badly bruised.
So with only a few weeks to prep, I upped the intensity of my training. I included more running, short sprints as well as longer slow runs. I added in loads of pull ups, sled pushes and pulls to help me through the rope climb. Then I boarded a plane on Friday and hoped that I wouldn't embarrass myself!
Friday night began with a lovely dinner where I was introduced to the squad I would be spending the week with. We went to a lovely tapas restaurant and enjoyed great food and company. I was introduced to AJ, who was also reppin' the UK with me. There were also people from Portugal, Sweden, Spain, Italy and Germany.
The following morning, we headed to 555CrossFit, a box in Madrid. When we arrived, we were introduced to none other than Dan Bailey, a CrossFit athlete who has finished in the top 10 at the CrossFit Games five times and is world renowned for his athleticism.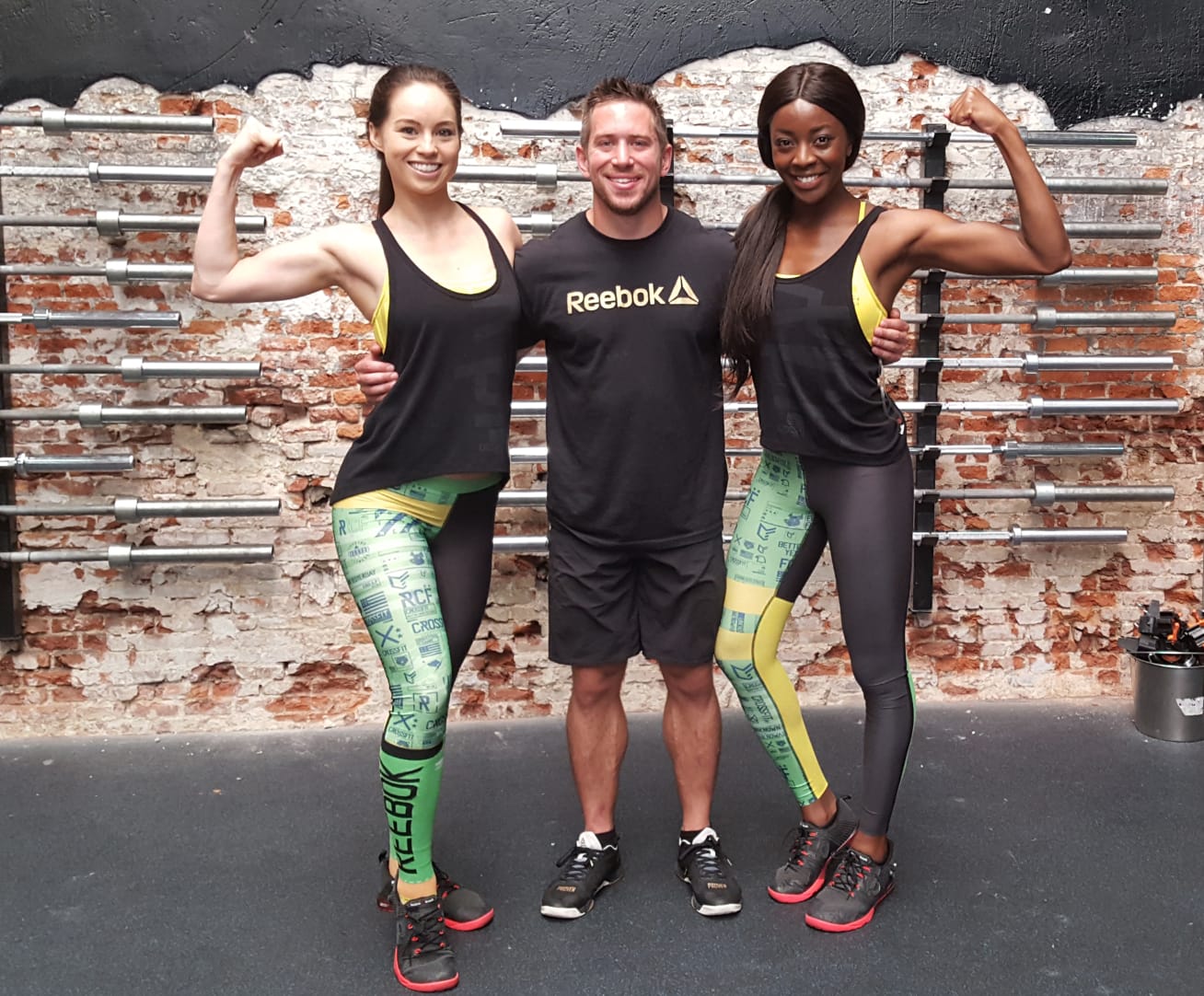 In case you would like to follow along at home, the workout was a scaled version of Event #5 at Regionals. In teams of two, complete:
- 104 Wall Balls
- 52 Pull Ups
Rest 2 minutes
4 rounds of:
- 28 Air squats
- 15 Hang power cleans (we used a 20kg barbell)
Me and my teammate Karin from Sweden completed the workout in 11 minutes, 37 seconds.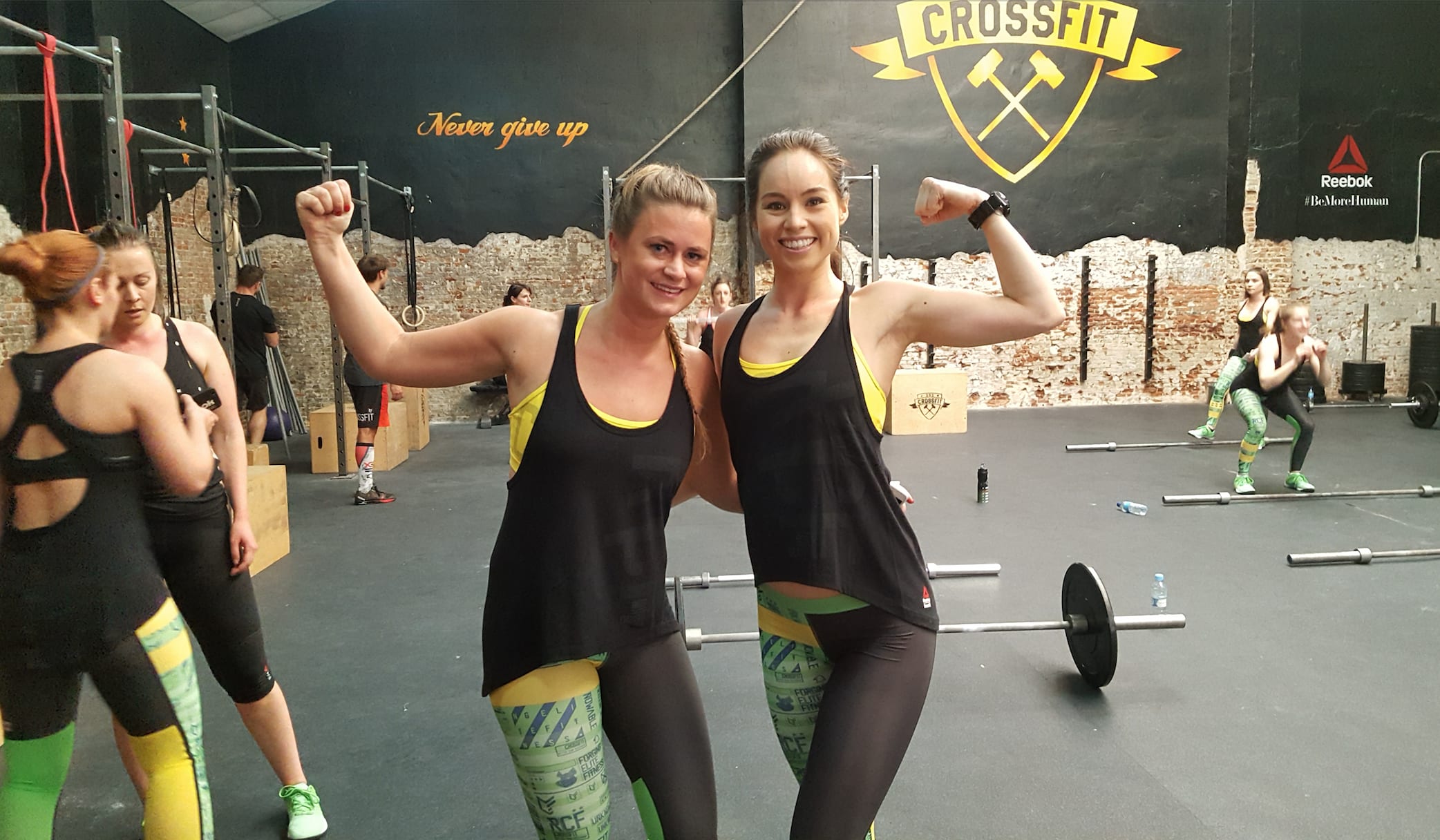 Next up we were off to the Regionals. As we were entering the stadium the athletes were doing the exact same workout we had just finished.
It was really inspiring to see the athletes up close. If you are a CrossFit fan, I would highly recommend attending a Regional event if you can! The atmosphere was incredible.
All this watching other people work out made me want to hit the gym. So AJ and I managed to sneak in a little workout while we were there.
Sunday. Spartan Race. I woke up ready for battle. I got decked out in my Spartan kit, including the Reebok All Terrain shoes, especially designed for Spartan Races. Even though they took a hiding, running through streams, grass, rocks, dirt and lots of mud, after washing them they still look like new!
Things I learnt at Spartan Race:
1. There are gladiators to fight at the start line. They will beat you with a stick and make it hard to run past.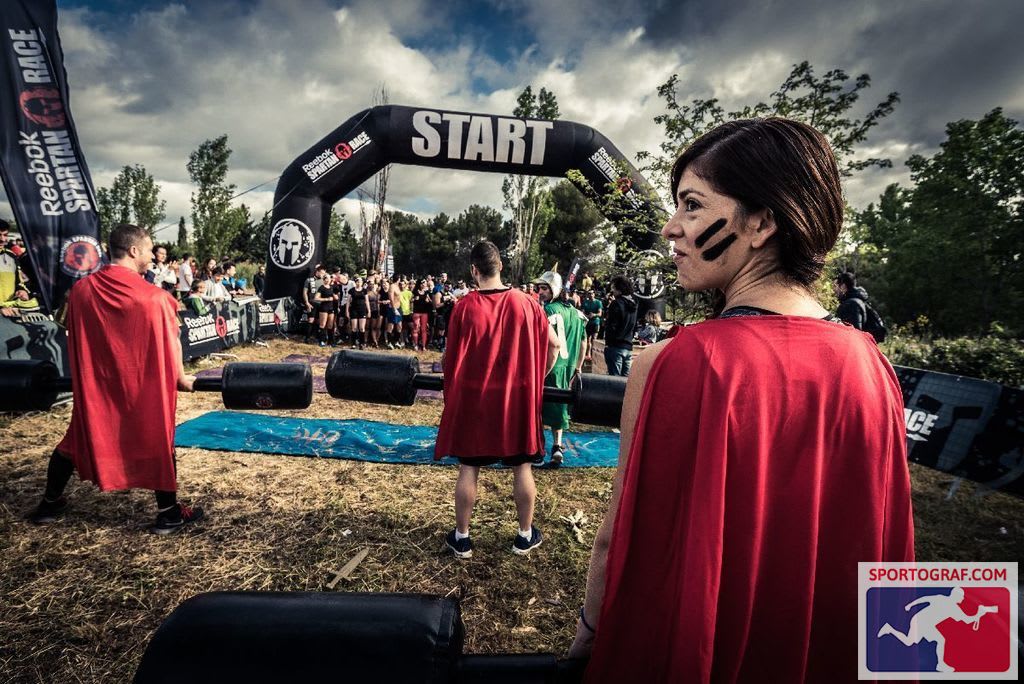 2. There will be mud! Probably best not to wear white.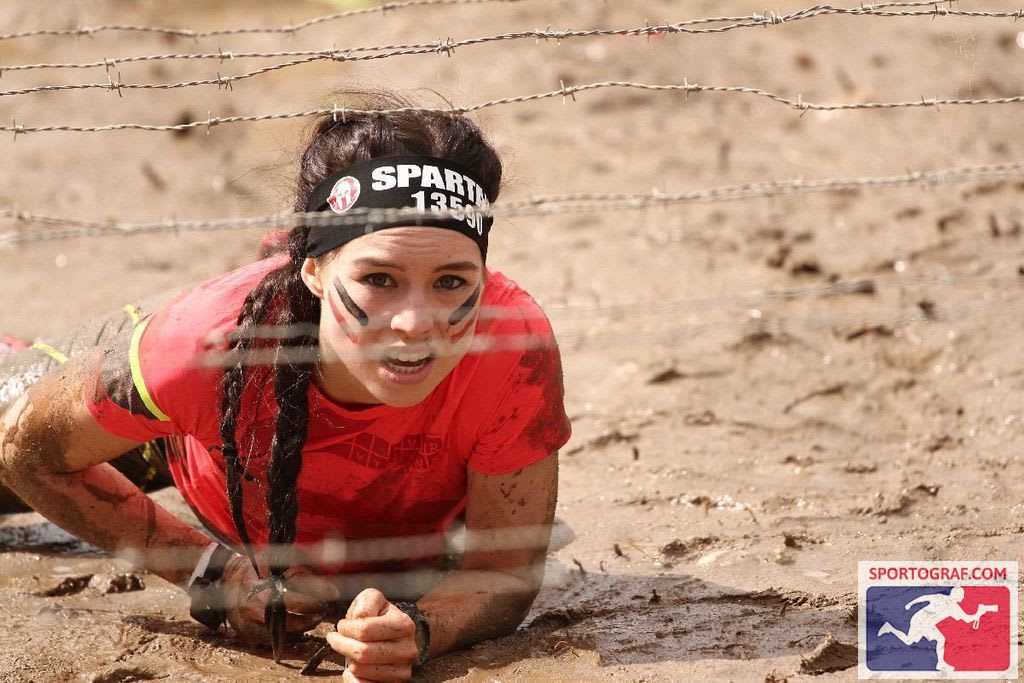 3. You have to carry heavy stuff.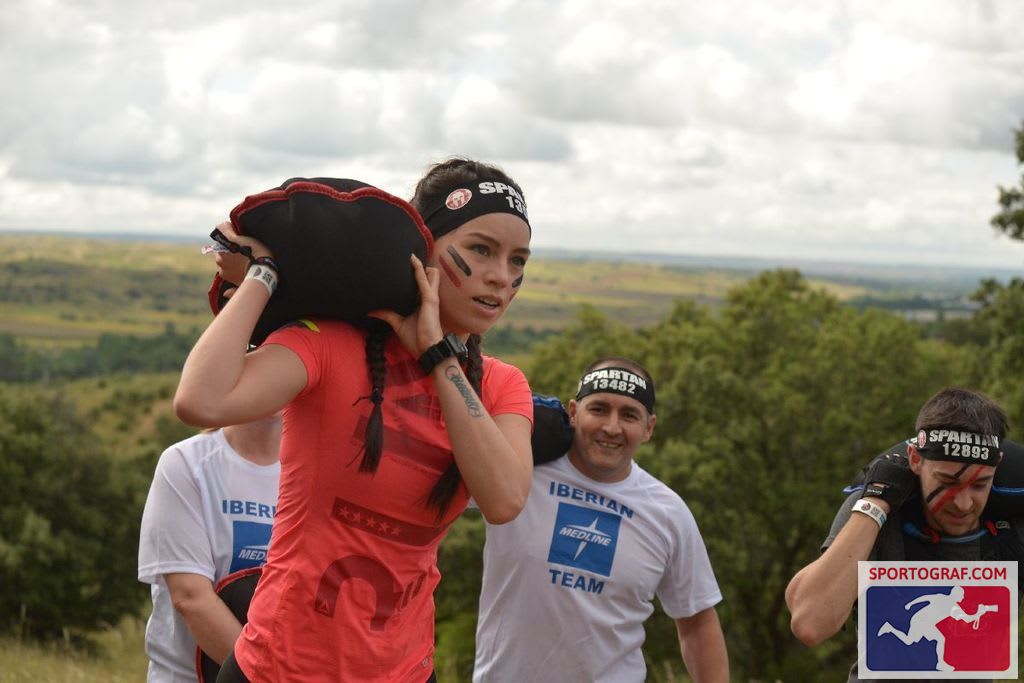 4. There are lots of really tall walls to jump over.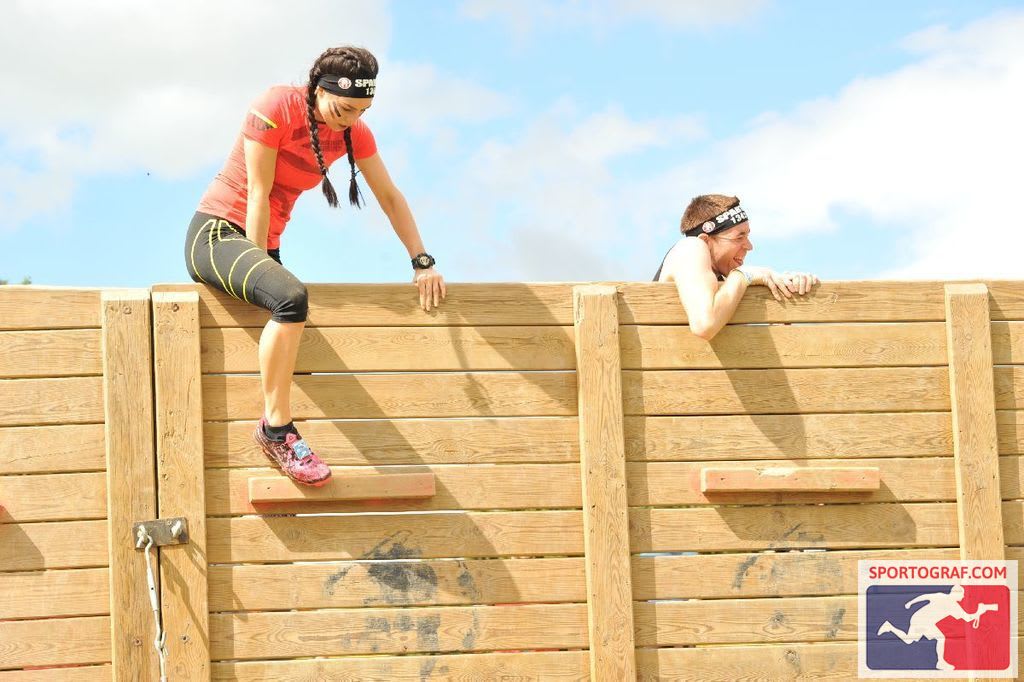 5. There are ropes to climb. Unfortunately I've got no pics of me climbing these ropes. I was so happy when I actually managed to make it to the top of the rope and rung the bell!!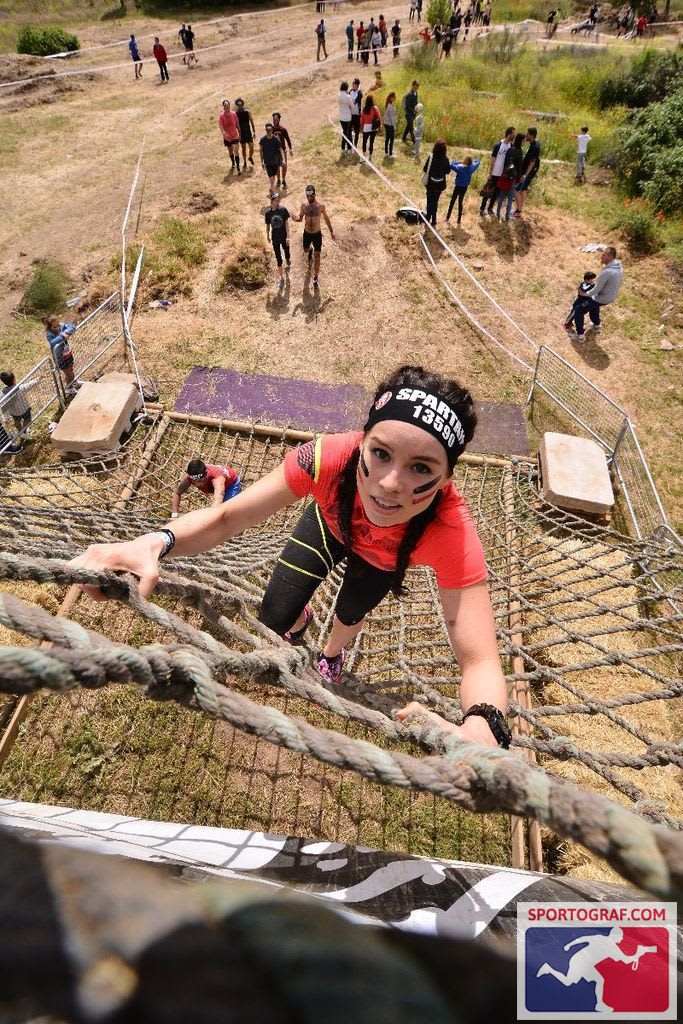 6. There will be burpees. Burpees are not fun. Fail an obstacle? 30 burpees for you. I failed on the spear throw, and also a balance beam thanks to slippery muddy shoes (okay and also maybe thanks to lack of balance!).
7. The feeling when you cross the finish line is like no other! You can actually see the relief and happiness in my face. It doesn't matter how you did, it just matters that you tried and did the best that you could do. Push yourself to the limit and see what you can achieve under pressure. That's the true meaning of #BeMoreHuman.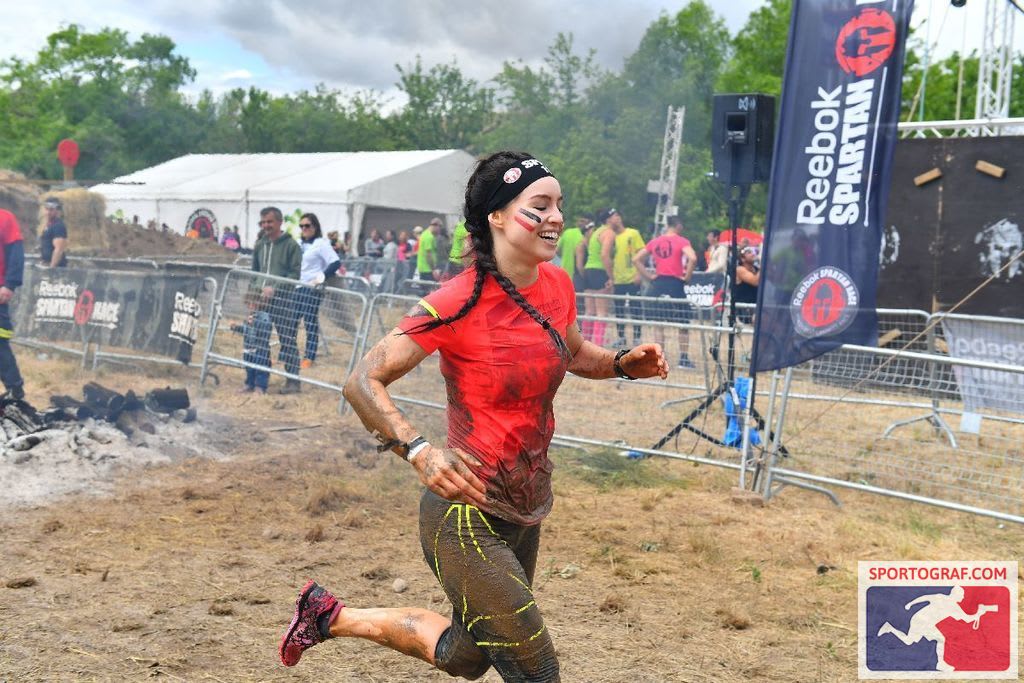 The race was really tough, and I struggled (especially with the running). Despite that, as soon as I crossed the finish line I wanted to do it all over again. I am really going to test myself now and train intensely for the next few months in the lead up to the World Championships in Lake Tahoe. Follow my journey as I train with a Reebok Trainer and then go to the World's to meet some of the elite athletes, and discover what it means to #BeMoreSpartan."
Follow Ashleigh on Instagram @ashi_9 and stay up-to-date with her fitness adventures.