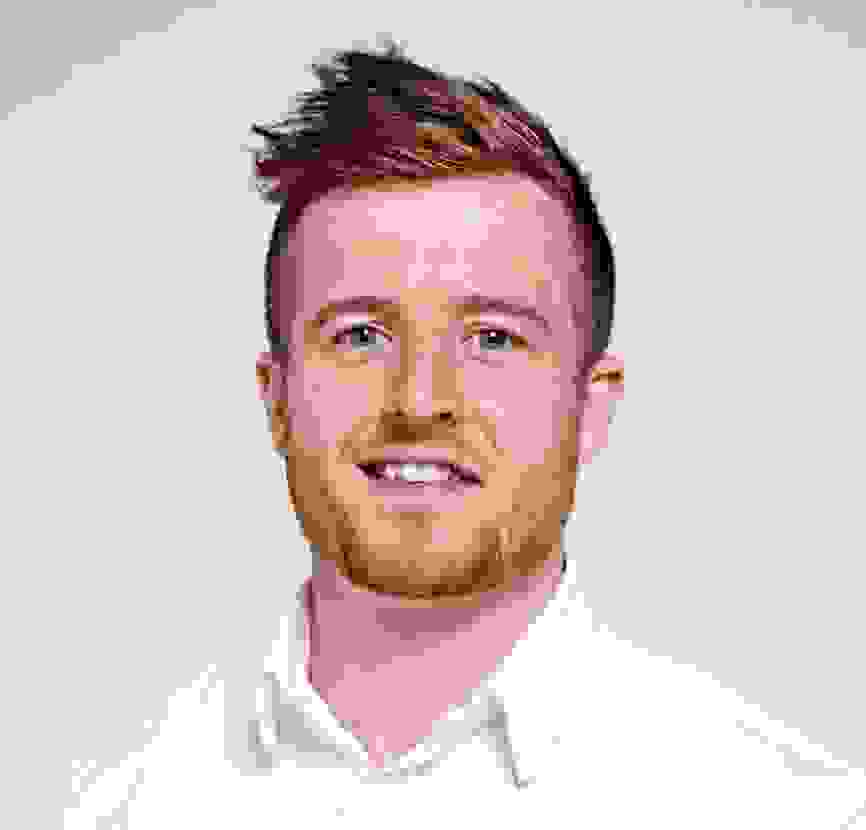 Reebok UK Meets GymCube Nutritionist Ben Coomber
Ahead of our Reebok UK X GymCube launch event we caught up with nutrition influencer Ben Coomber to talk food, fitness and working out in vests…
When and why did you first take an interest in performance nutrition?


When I lost five stone myself in, four of that being in the space of four months, that got me really into the power of nutrition and how it can so dramatically change your health and weight when you get it right.


How did the idea for your podcast start?


All the big American coaches were starting to do it and no-one in the UK had, so I thought I would start one up and be the first over this side of the pond to do it. Being an early settler is always good, and luckily I've grown it to where it is now by giving the audience what they want; knowledge and an occasional side of humour.


Did you think at the time that the podcast would be such a success?


I had no idea, I just used it as a way to connect with the audience and be real with them, and due to the honest and real nature of the show its been hugely successful.


What do you enjoy most about helping people on their fitness journeys with GymCube?

Just knowing you are changing lives, its that simple. Empowering people to live their best life, an awesome life!


What are the first things you always ask people about their nutrition when you start working with them?

About their lifestyle, sleep, stress, food, beliefs, these are all the quick ways to get quick wins, especially sleep, get someone sleeping better and everything else goes so much faster and smoother.


What's your best advice for someone that's only just beginning to plan their performance nutrition?

Take it slowly, change one thing at a time, and make it a permanent lifestyle change. If you try to do too much at once it won't lead to change, it will just be another diet. See yourself becoming the person you want to be and keep bringing in the steps to facilitate that change.


What's the best way to kick a bad eating habit?

Learn the power of good eating habits. If you change your diet and see positive results, that spurs you on and doesn't give you a good enough reason to go back to your old habits.


What three tips can you give to get the very basics of good nutrition?

Sleep well, eat 6-8 portions of fruit and veg everyday, eat protein at every meal.


What's your favourite fit food?

Probably smoked salmon and eggs, mmm.


For people who are sceptical / struggling to sort their diet, how much of a difference will the right nutrition help them achieve their goals?

Look at anyone successful with their health and fitness, the proof is in the pudding of others' success that it works, and that person is no different.


Are you excited by GymCube's new partnership with Reebok?

100%, working with bigger more influential brands enables me to spread my message far and wide, and that excites me.


What is your favourite Reebok kit to work out in?

Now its summer definitely a good vest!


What can we expect from you at the Kings Road FitHub?

 A ton of free knowledge, some inspiration, a lot of real talk and a touch of humour.
Join GymCube and Reebok LIVE on Thursday 26th May from 5:30pm - 8.30pm at Reebok Fithub, Kings Road, London - Limited availability! Register for your FREE ticket here > http://goo.gl/PyvIgB < and meet Lindsay Jay, Ben Coomber, Kevin Foster-Wiltshire, Sandra Radav and Pierre Pozzuto