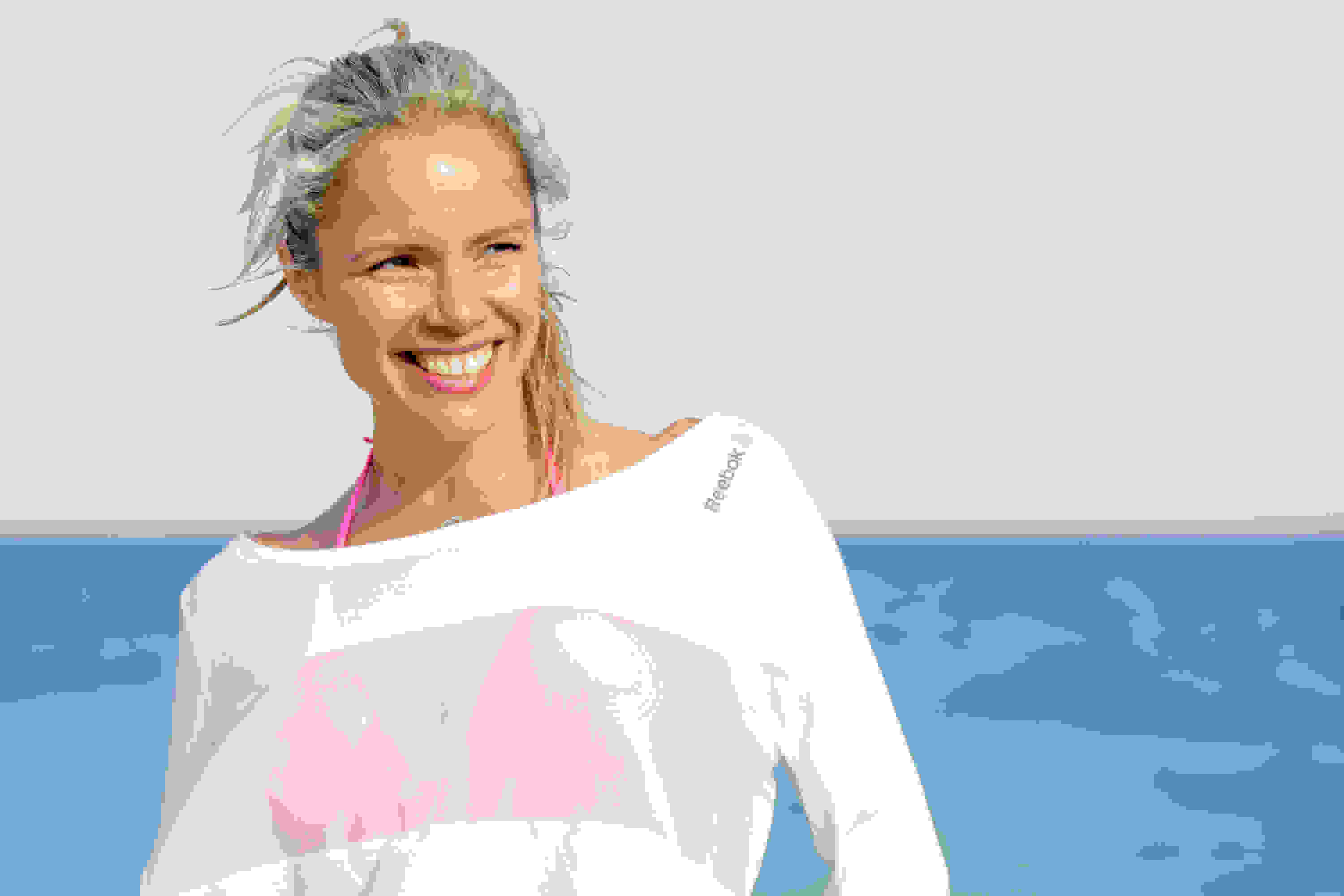 Reebok UK Meets Lindsay Jay Fitness
To launch our new UK partnership with GymCube we caught up with one of their master trainers, the wonderful Lindsay Jay, to find out what it is about training that makes her tick…
What do you enjoy most about teaching?
Helping people be happy makes me happy... I get to watch their transformations into more fulfilled and confident people - surely that makes it one of the most rewarding job in the world?!
When did you first realise that your YouTube channel was really taking off?
The first video I put on YouTube was the Waka Waka choreography for Zumba dance fitness.  Zumba Head office emailed all of their instructors asking us to put out choreography to help raise awareness for Shakira's charity One Goal. My brother is an awesome cameraman so I asked him to film it for me and it went viral!! If teaching locally is rewarding imagine how it feels to have lovely comments from all over the world!  From there, we've tried to put some innovative and fun stuff out there for other teachers and participants. Lots of the people who watch are in the Middle East - they enjoy it because it's difficult for them to get out to the gym and online classes let them workout and have fun together at home.  I even had someone fly out from Oman to my latest YogaFit retreat because she had seen my channel.
What would you say to someone that wanted to try out one of your classes but was feeling self-conscious about it?
Please don't feel self-conscious! If it was a live class I would go over and give them a hug! Classes are there for people who want to have fun and get fit, everyone's in the same boat and there's no need to worry about what the next person is doing or thinking.  One of the things I'm most passionate about is bringing new people to class, be it fitness or yoga.  My retreats create a safe environment for beginners because sometimes gyms and some teachers can make you feel a little uncomfortable. My partner felt really self-conscious coming to my dance fitness classes as he had never danced before.  But he really enjoyed it - of course, at first he hid in the corner, but the other people in the class really supported him and now he loves my classes ;) If you're still nervous just try a few online classes first and get used to the moves. 
What do you like best about training people through GymCube? 
I think I just answered the question above!! It's great for mums that can't get to the gym because they have a baby I understand that all too well these days!! It's also perfect for people on the move that travel a lot and can't get to regular classes near their homes. 
What's your favourite yoga move / routine?
I love a good sun salutation in the morning, it wakes me up, mobilises my whole body and makes me feel alive!  
Beginners are often worried about not being flexible enough, what tips do you have for them?
We all have to start somewhere, hey?! You might feel like the tin man in the Wizard of Oz at the beginning but the more you practice the easier it will become and the greater the sense of achievement you will have. Yoga is non competitive, meaning you shouldn't struggle to beat anyone else, including yourself!  I'm about to do a real beginners series on GymCube so you can practice with me on there and we can do it together. 
How's life in Ibiza? What do you miss about the UK?
I love it here in Ibiza, the island is magical, the weather is great and I just love living by the sea - it really feel like all my dreams have come true! 
I do miss my family and friends but it's only a two hour flight to go home and technology like Skype and Facebook mean it's easy to stay in touch. We have regular uncle/aunt and grandparent Skype sessions as a family. 
Are you excited about GymCube's new partnership with Reebok? 
Yes of course, Reebok are such a fantastic brand and they're great to work with.
What is your favourite Reebok kit to work out in? 
I love my new "think positive" yoga mat
What can we expect from you at the Kings Road FitHub?
I'm teaching a class from my yoga retreat here in Ibiza called YogaFit. It's a mixture of yoga, fitness and music; all the things I love. I think there's going to be a few people from our April retreat there too and I'm also looking forward to seeing all my GymCube buddies, catching up with everyone that used to come to my classes in London and meeting some new fabulous people too.
Join @GymCube and @ReebokUK LIVE on Thursday 26th May from 5:30pm - 8.30pm at Reebok Fithub, Kings Road, London - Limited availability! Register for your FREE ticket here > http://goo.gl/PyvIgB < and meet Lindsay Jay, Ben Coomber, Kevin Foster-Wiltshire, Sandra Radav and Pierre Pozzuto