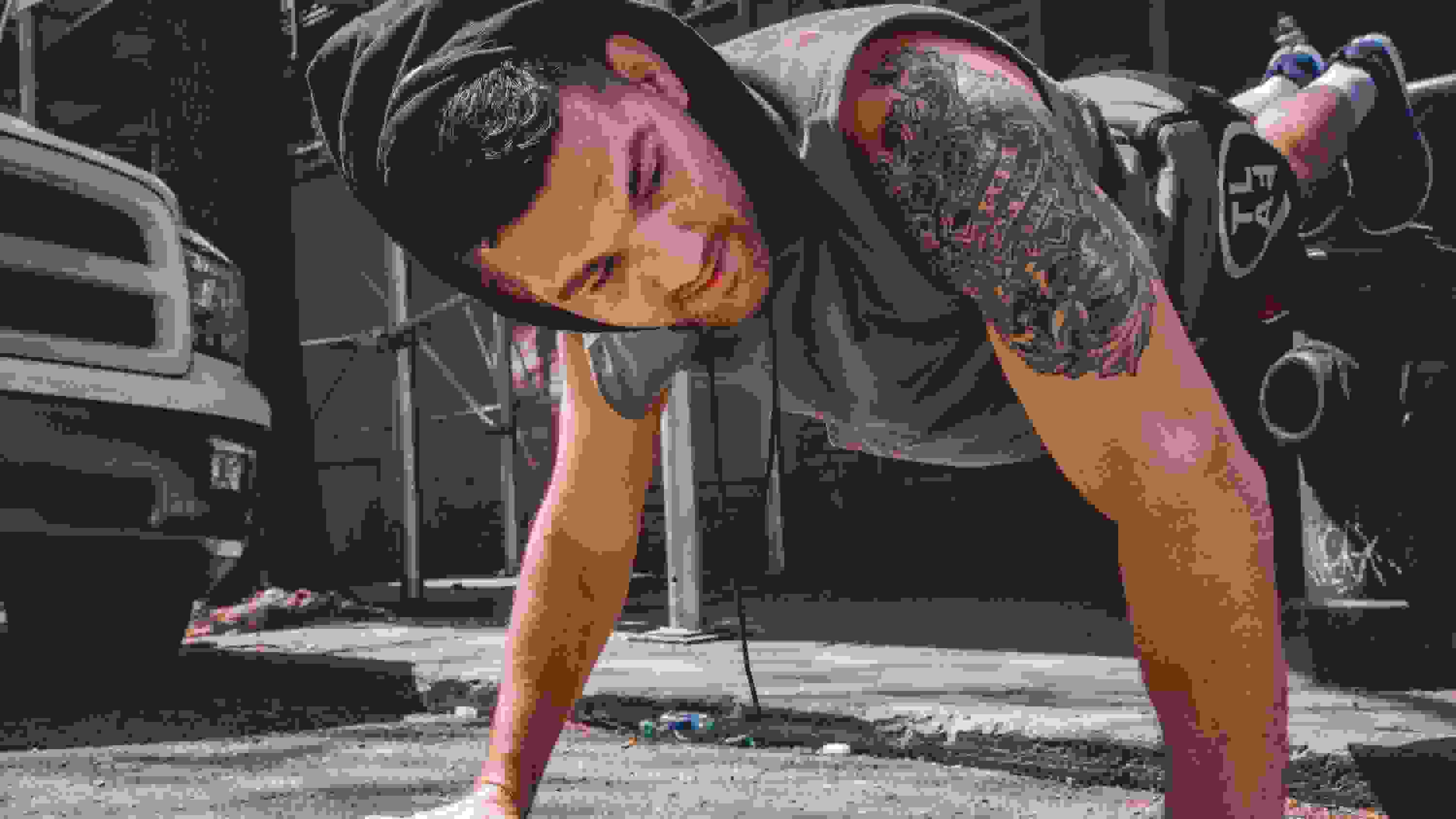 This Intense Chris Weidman Workout Doesn't Even Require a Gym Membership
On his quest to regain his belt, Reebok athlete and former UFC Middleweight Champion Chris Weidman turned the streets of Manhattan into his training gym last week, proving that the Gym is Everywhere.
In fact, you don't need a membership at a trendy gym to be the strongest, fittest version of yourself. All you need is the environment around you – even when training for a title fight.
For a close up look at how Weidman along with fellow UFC fighter, Stephen 'Wonderboy' Thompson, turned the streets of NYC into their gym, check out the video above!
If you missed their NYC workout, we've got you covered! You can still train like a title fighter.
We asked Weidman's strength and conditioning coach, Tony Ricci, D.Sc, MS, FISSN, CSCS, PES, CDN to break down the workout for our fans at home. Here's a quick look at part of a typical workout he'd put Weidman through in fight camp – no equipment required!
1. High Knee Step Ups (shown on park bench)
Reps/Time: 15 Reps on each leg
This is great to help strengthen the quads, glutes, hamtrings and calves, as well as improve balance, stamina, and the ability to use knees effectively in a fight.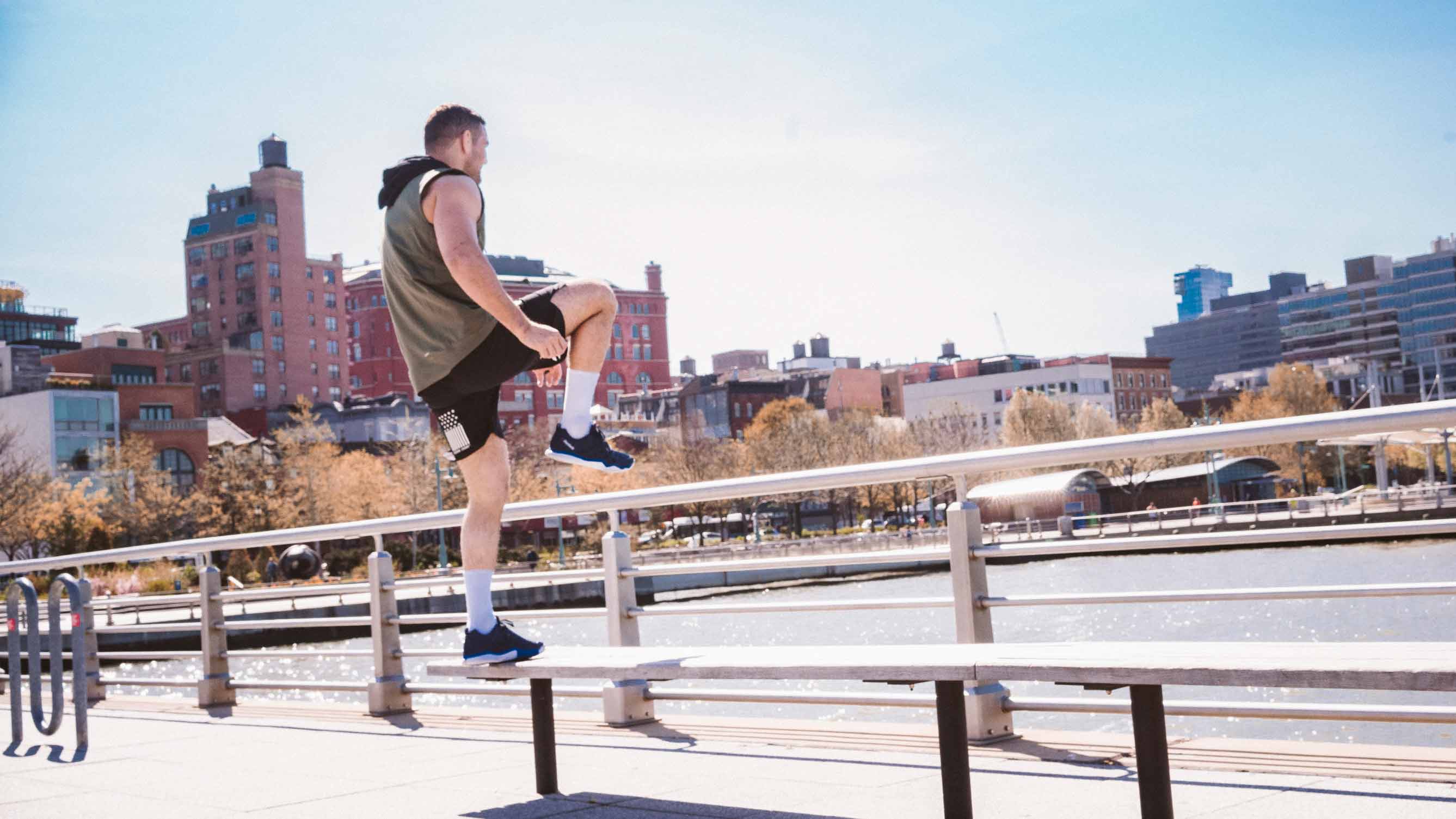 2. Bob & Weave Shadow Boxing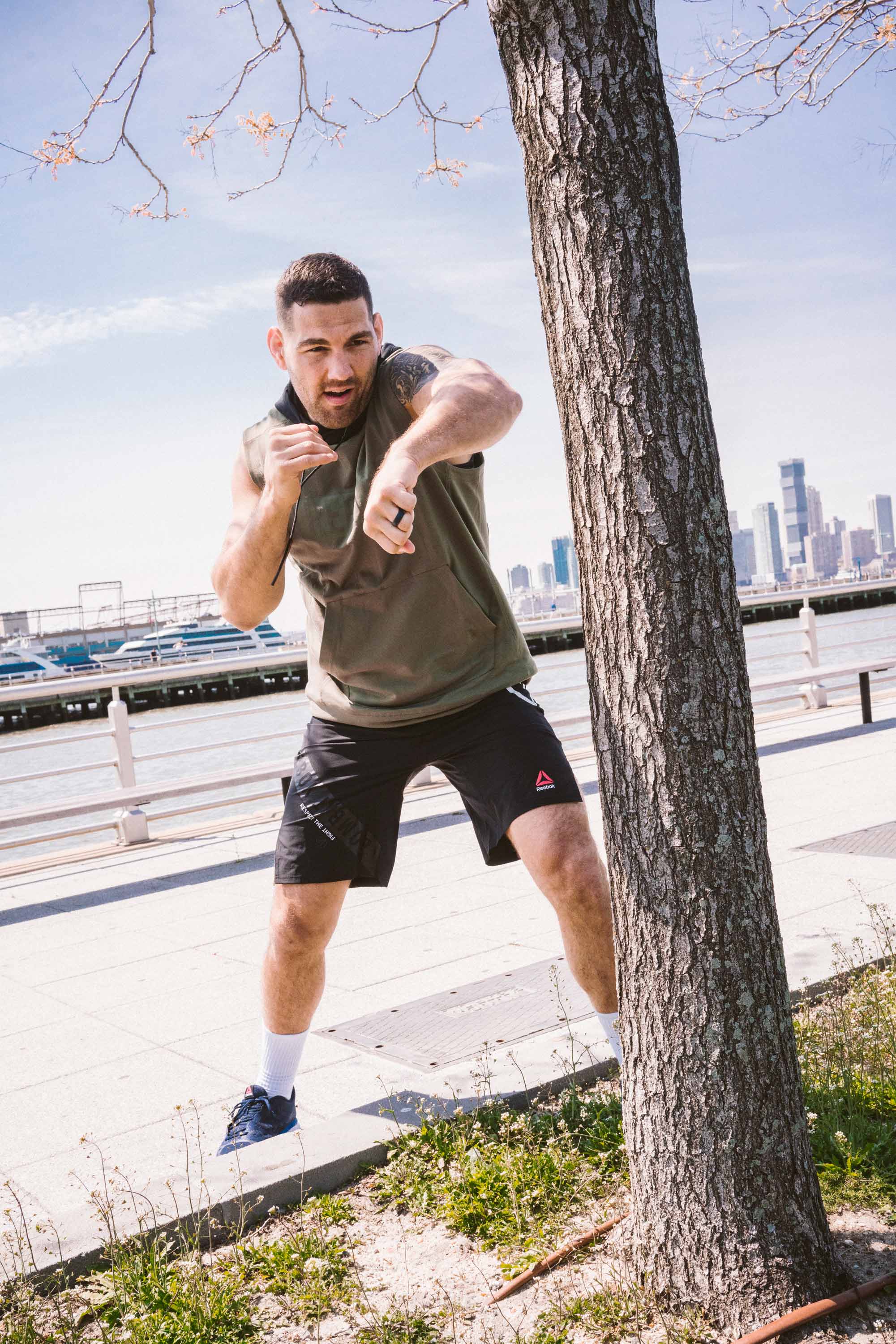 Throw a 4-punch combo and switch feet to alternate side of tree and throw another 4-punch combo
Reps/time: 1 Minute Time – strike quick and effective!!
Works the whole body from the ground up, both muscular and cardiovascular systems and improves strike technique
3. Incline/Upright Pushups
Reps/Time: 15 – 20 slow reps
Improves shoulder strength and can be used to stretch muscles of the posterior chain, such as hamstrings and calves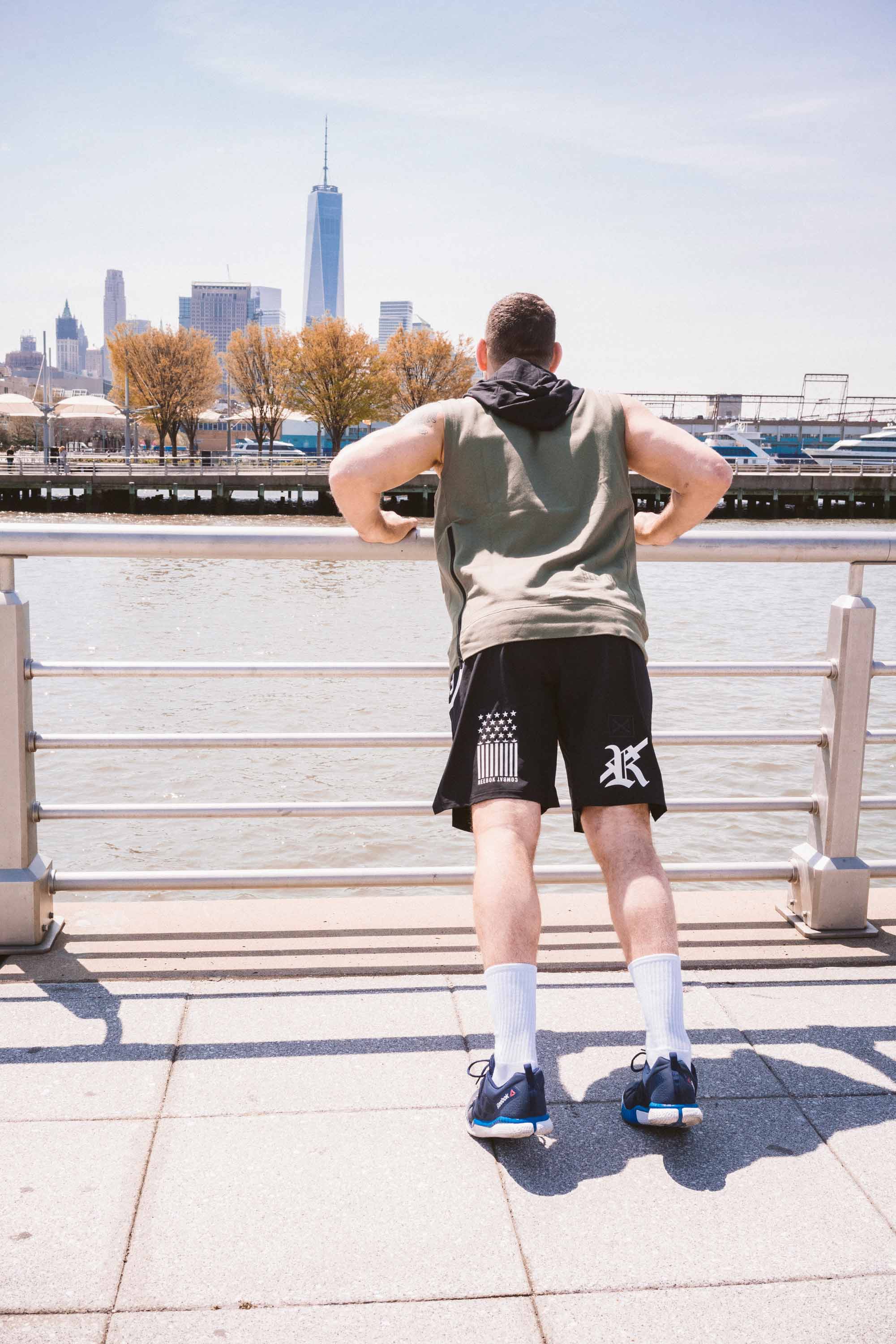 4. Pull Ups
Reps/Time: Complete reps until failure
This is the king of upper body movements. It strengthens the muscles of the upper back, including the lats, traps, posterior delts and the biceps all in one. These muscles not only look great when in shape, but are foundational in MMA wrestling and striking.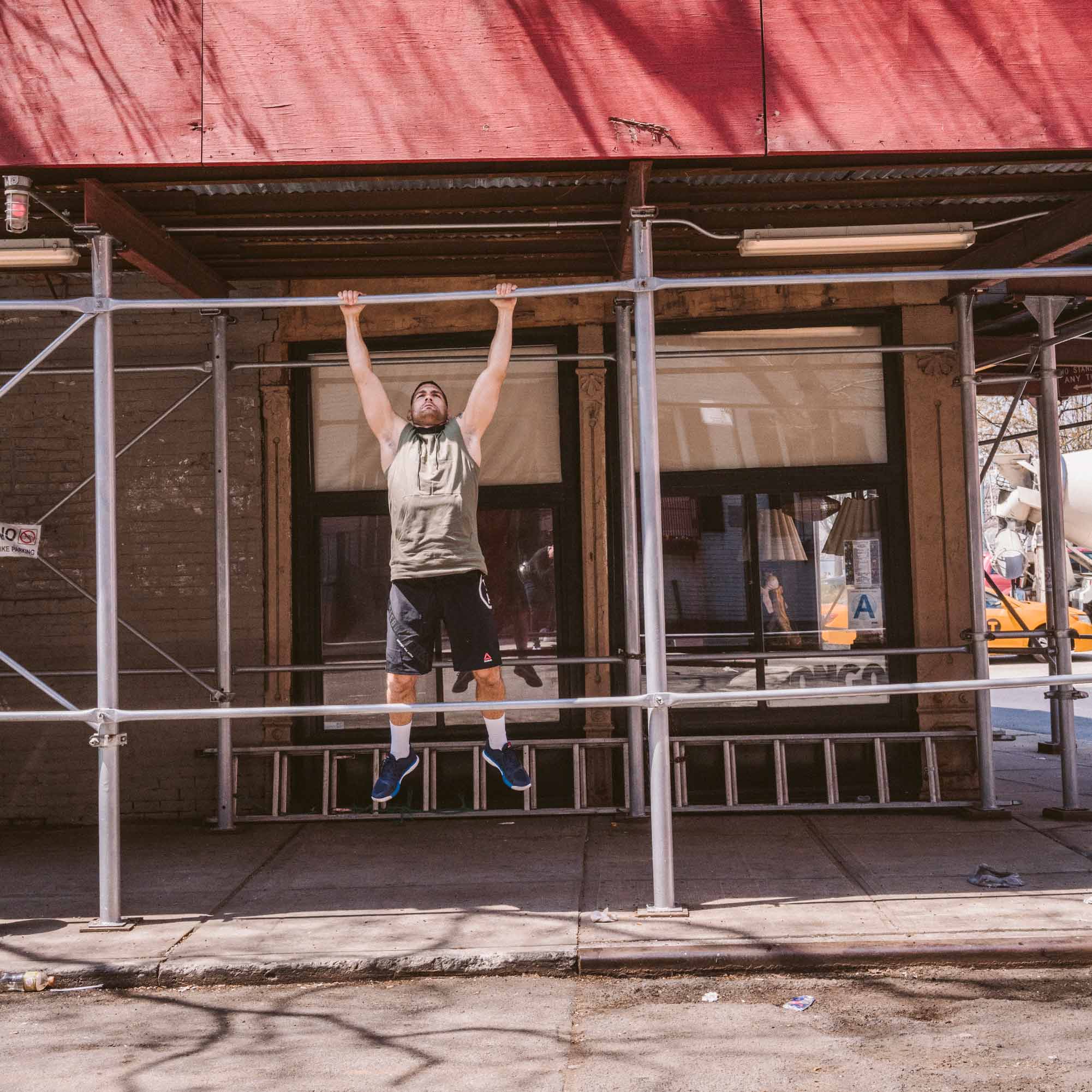 5. Bench Dips (shown on park bench)
Reps/Time: 15 - 20
Improves triceps and core strength assisting the fighter or athlete on his/her ground game, plus makes the arms look pretty good in Reebok Combat gear!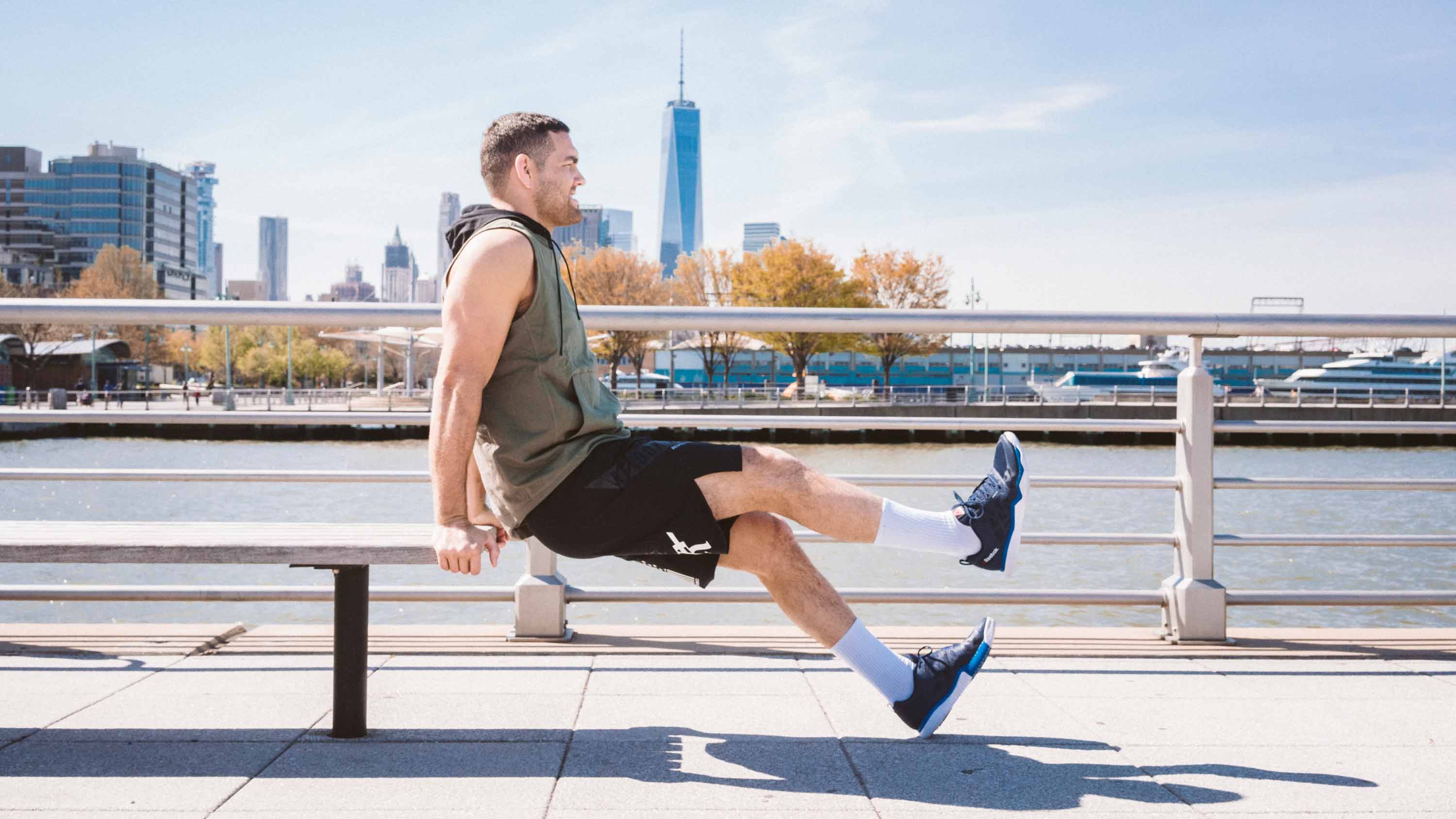 6. Push Ups / Decline
Reps/Time: 20-25 reps
Improves strength of the chest, shoulders, triceps, as well the core stabilizers. A foundational movement in the grappling arts.