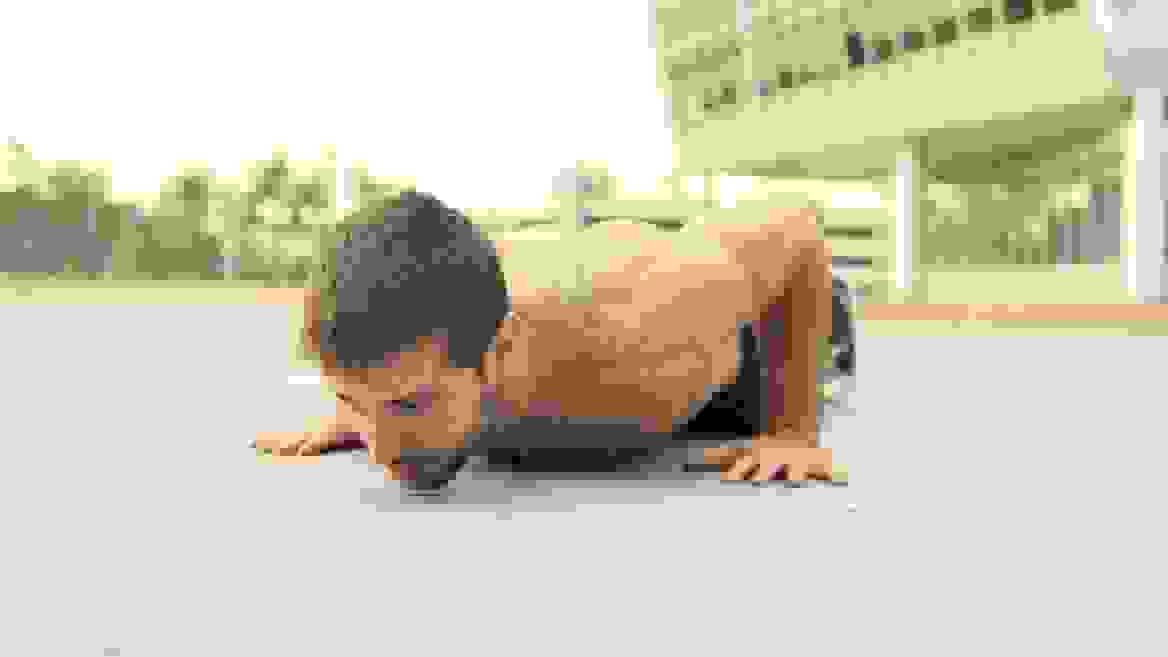 5 Workouts to Cure Your Holiday Hangover
Whether you're jetting to an island for spring break or are long past your glory days and enjoying a tropical getaway to escape work and winter weather, getaways often come with lots of sun, food and … drinks.
Although we appreciate a tequila sunrise as much as the next person, we can't say we're equally as appreciative of the headache that sets in after a few too many.
Before you hit the sand and bar the next morning to do it all again, getting your body up and moving to work off that hangover may be just the cure you need.
Don't believe us? You don't have to.
We've enlisted the help of Conor Murphy, Level 3 Certified CrossFit Trainer and CrossFit Seminar Staff Member. As a former resident of St. Thomas, where he coached at Reebok CrossFit St. Thomas, Murphy knows a thing or two about vacation life, and is a self-proclaimed "expert at working off a hangover."
Here are his top five workouts that will improve the daunting yet inevitable bar hangover that accompanies your beach holidays.
Bonus: He shot the movements shirtless for beach "authenticity." 
20 minutes of "Chelsea"
Every minute on the minute perform:
5 pull-ups
10 push-ups
15 air squats
This is a classic CrossFit benchmark workout that's been scaled so you don't visit 'Pukie' … or should we say so you don't visit pukie again since you probably did last night. 
Each round should take between 35 – 45 seconds. Scale the number of reps from the start if you don't think you can make that timeframe. If you don't finish a round in the allotted minute, rest and start back up the following minute. Your score is the total rounds completed in the 20 minutes.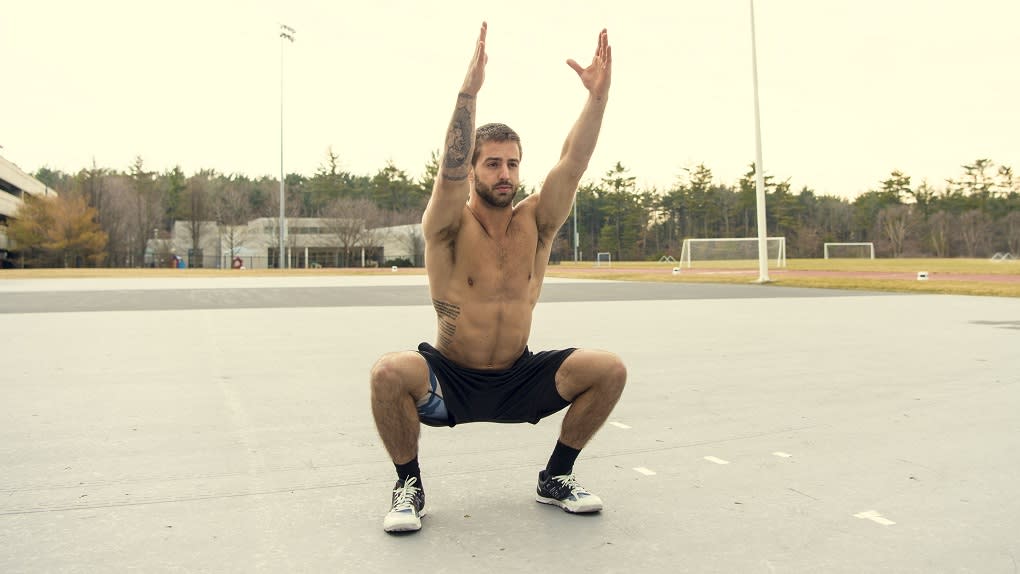 Interval Rowing & Running
Grab a friend, partner, perhaps someone you met the night before, and trade off between a 400 meter row and a 400 meter run. This is not a sprint pace, but after 8-10 rounds you will be sweating out all of the toxins and cervezas.
Don't have a rower easily accessible in paradise? Congrats, you now get to do the whole workout running!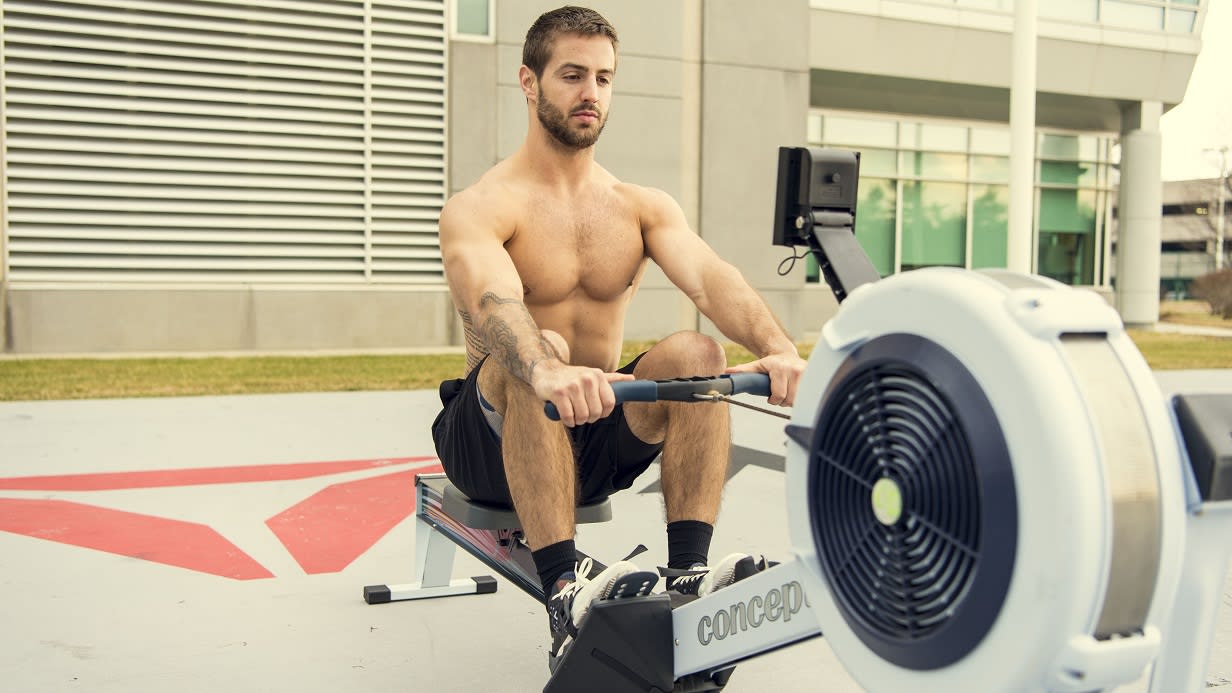 "Tabata Something Else"
Pull-ups
Push-ups
Sit-ups
Air squats
Any variation of Tabata bodyweight movements will do the trick. Tabata involves 20 seconds of work and 10 seconds of rest for eight rounds.
Here, you'll start with 20 seconds of pull-ups and follow that with 10 seconds of rest before repeating that cycle for seven more rounds. From there, move on to push-ups and move down the list accordingly.
To make the workout extra salty (Yes, we're talking saltier than the rim of last night's margarita), rest at the bottom of your squat for all eight rounds of the Tabata air squats. We've dubbed this "bottom to bottom."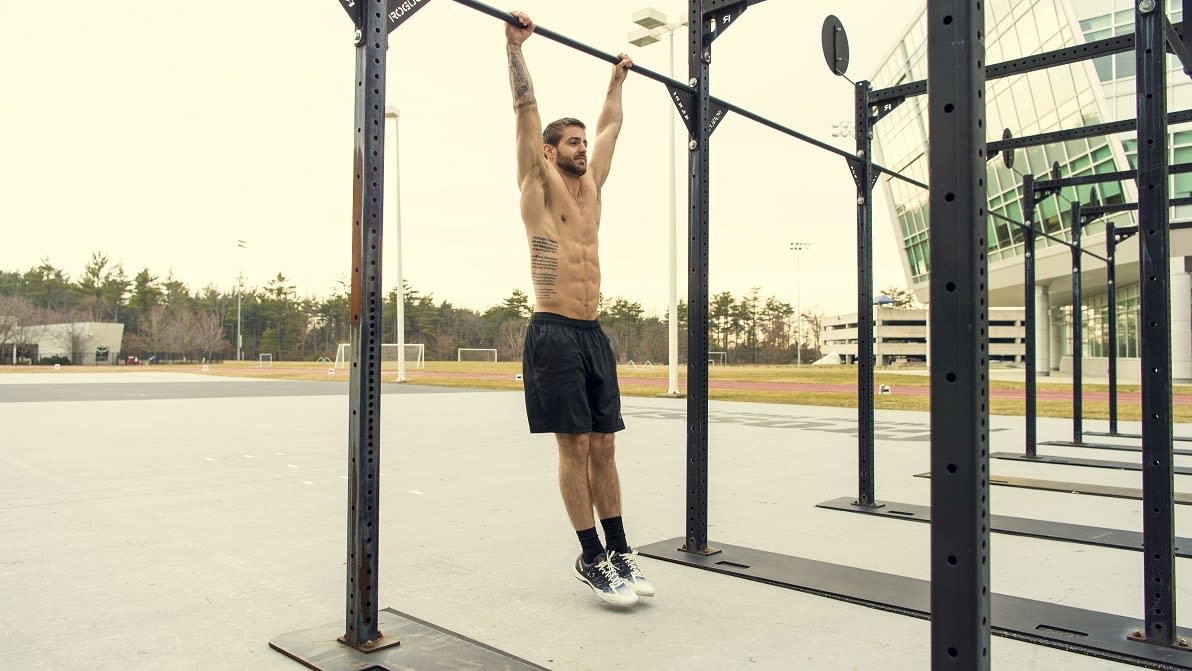 Lunges & burpees & ...
40 lunges (each leg)
40 burpees
30 lunges (each leg)
30 burpees
20 lunges (each leg)
20 burpees
10 lunges (each leg)
10 burpees
Lunges and burpees are two classic functional training movements, and pairing them together makes for a grueling workout.
Murphy's tip: If you mixed and matched liquors the night before, you may want to start with the round of 30.
Use this workout before heading to the beach. The pump you will get in your posterior chain is going to be one you don't want others to miss. Grab your smallest swim suit and get to the sand!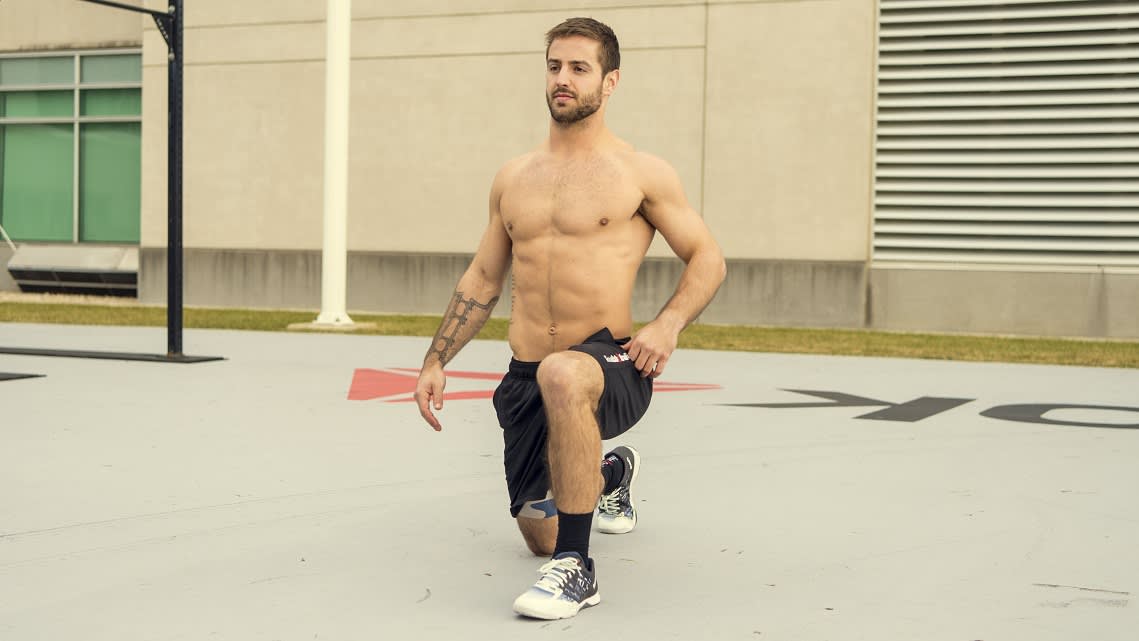 Get in the Water
Even if last night's drinks have your head spinning, you won't have a problem understanding this workout. It's simple.
It doesn't matter whether you're near an ocean, a pool, or a pond—just get in the water. Set a distance to swim and do it.
If you're in the ocean, wear a mask and snorkel and enjoy the environment. Expert tip from Murphy: If you happen to vomit in your snorkel, you will become the main attraction for fish and other ocean friends!