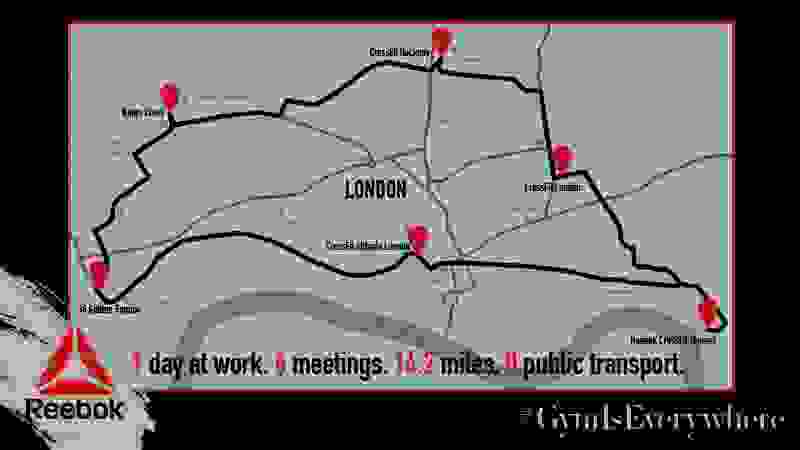 The Gym is Everywhere in London: 1 day, 6 meetings, 14.2 miles and no public transport
Reebok UK Fitness & Training Manager, Ellie Carter-Silk, will be travelling 14.2 miles/22.85KM on foot as she visits local CrossFit affiliate owners across London. We'll be following her progress on this page...
18:06 - FINISHED!
Great effort, Ellie!  Even with a full day of meetings the #GymisEverywhere.  Stay tuned to @ReebokUK on Instagram and Twitter over the next week to find out what she was planning...
16:24 - Last meeting of the day.
Ellie's last meeting has now kicked off... she's still moving at a great pace and everyone in the Reebok UK office has been following her progress.  One more leg before a well deserved rest and food stop!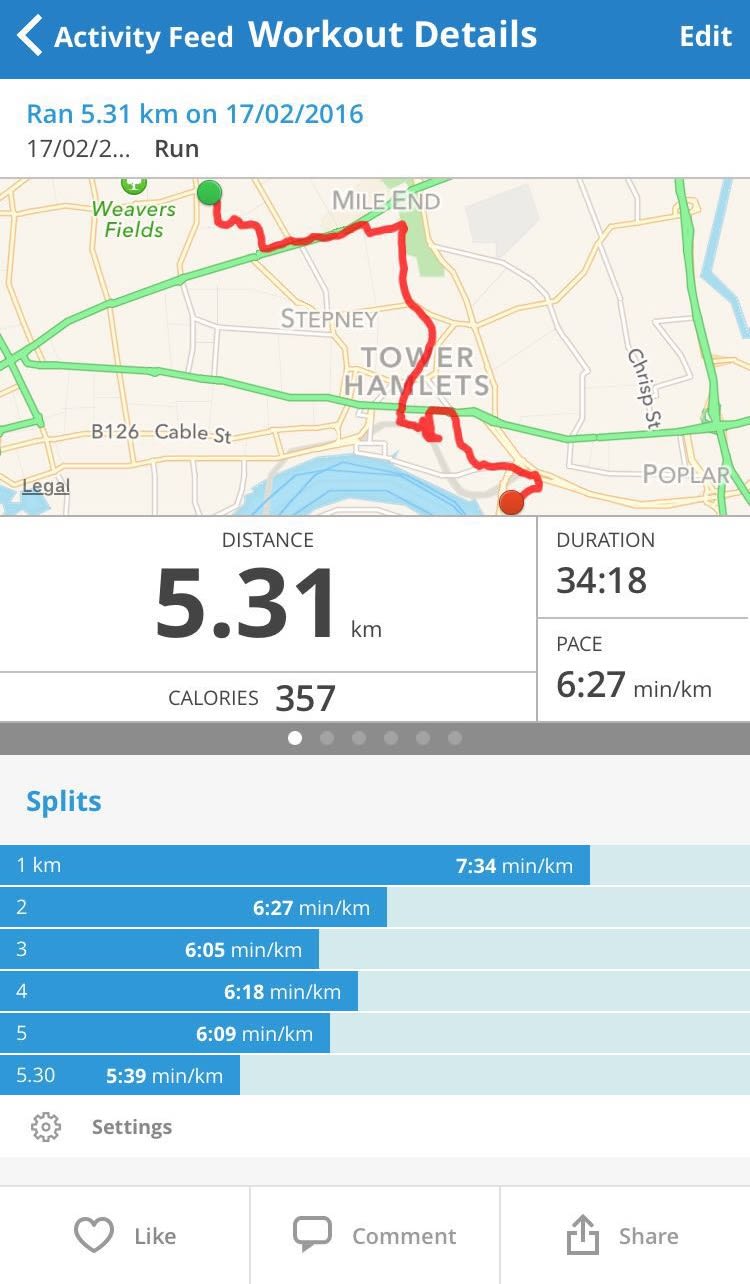 15:50 - Arrived at Soho, W1.
14:56 - CrossFit Aldgate 
11:53 - Rest and meetings.
"Half way!!! Hips and calves got a little sore on the last leg (5k) but mostly it's just getting used to running with a backpack. Some shapes and nano sage to the rescue.  Little break before heading to Aldgate...just gonna watch the weightlifting session I think..."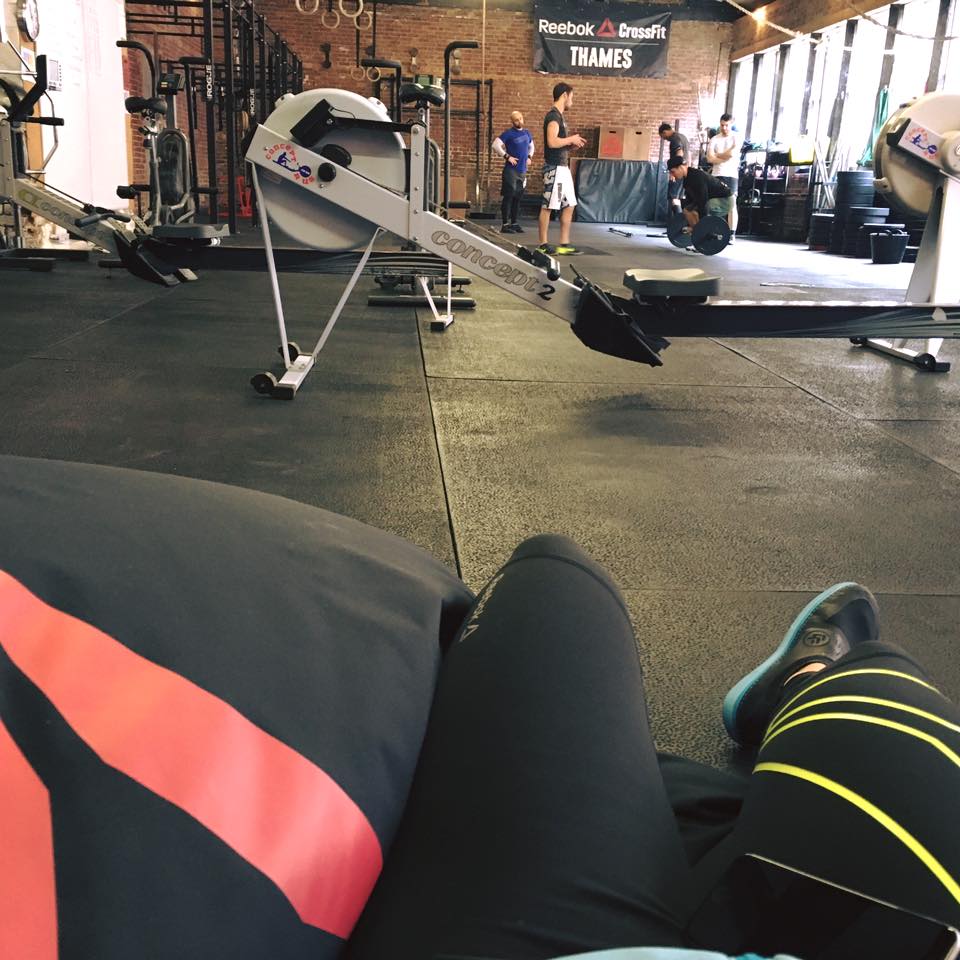 11:45 - Prepared like a BOSS.
"The pancakes I've been eating on my breaks are really yummy and super simple to make:
100g egg whites
150g low fat cottage cheese
15g ground almonds
30g porridge oats
30g raisins, ground cinnamon to taste...I use lots.
Mix all together and fry 1/4 at a time in a teaspoon of coconut oil. Simples!
For extra snacks I've got Ella's kitchen baby banana brekkie...also delicious."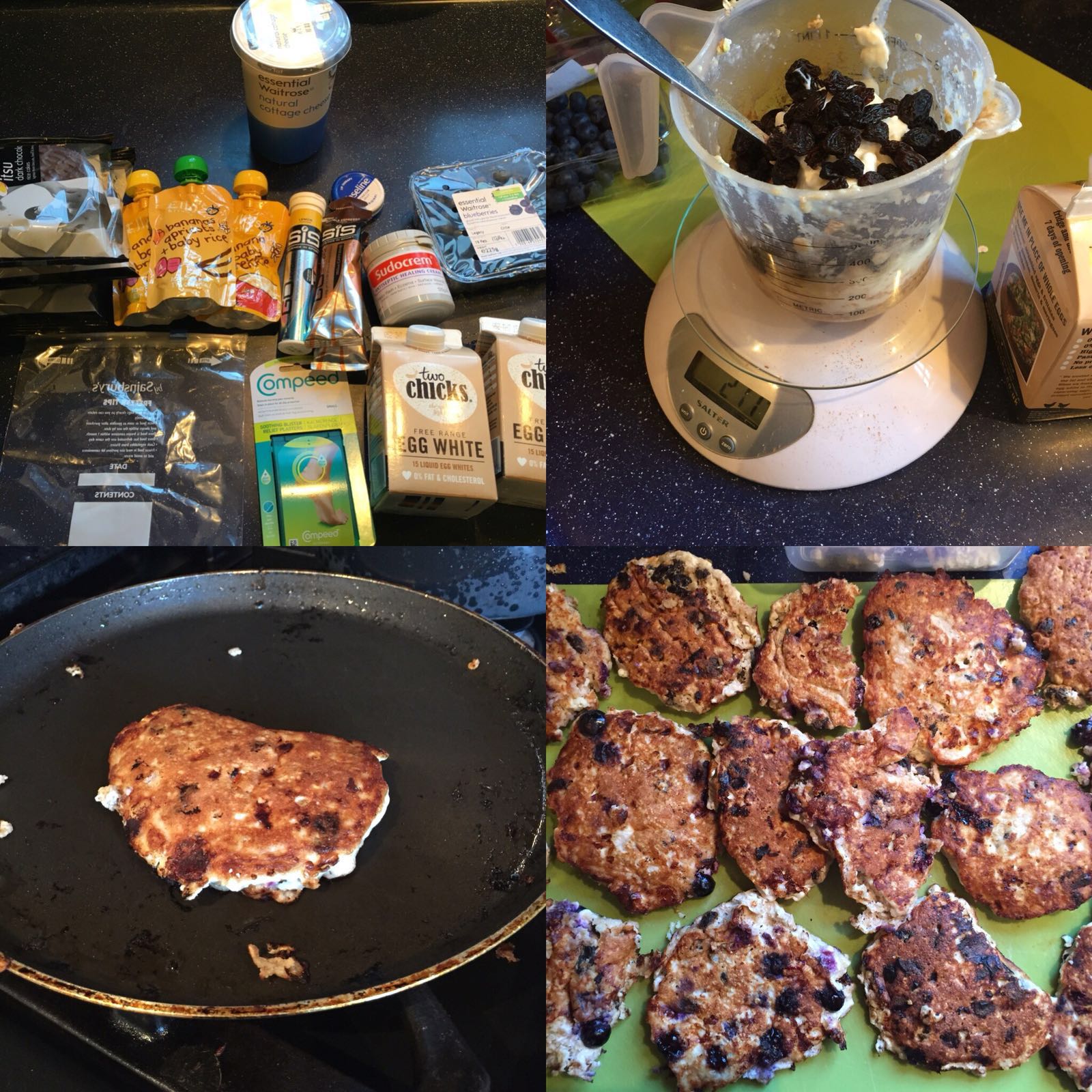 11:33 - Class Time
11:27 - The RCFT team.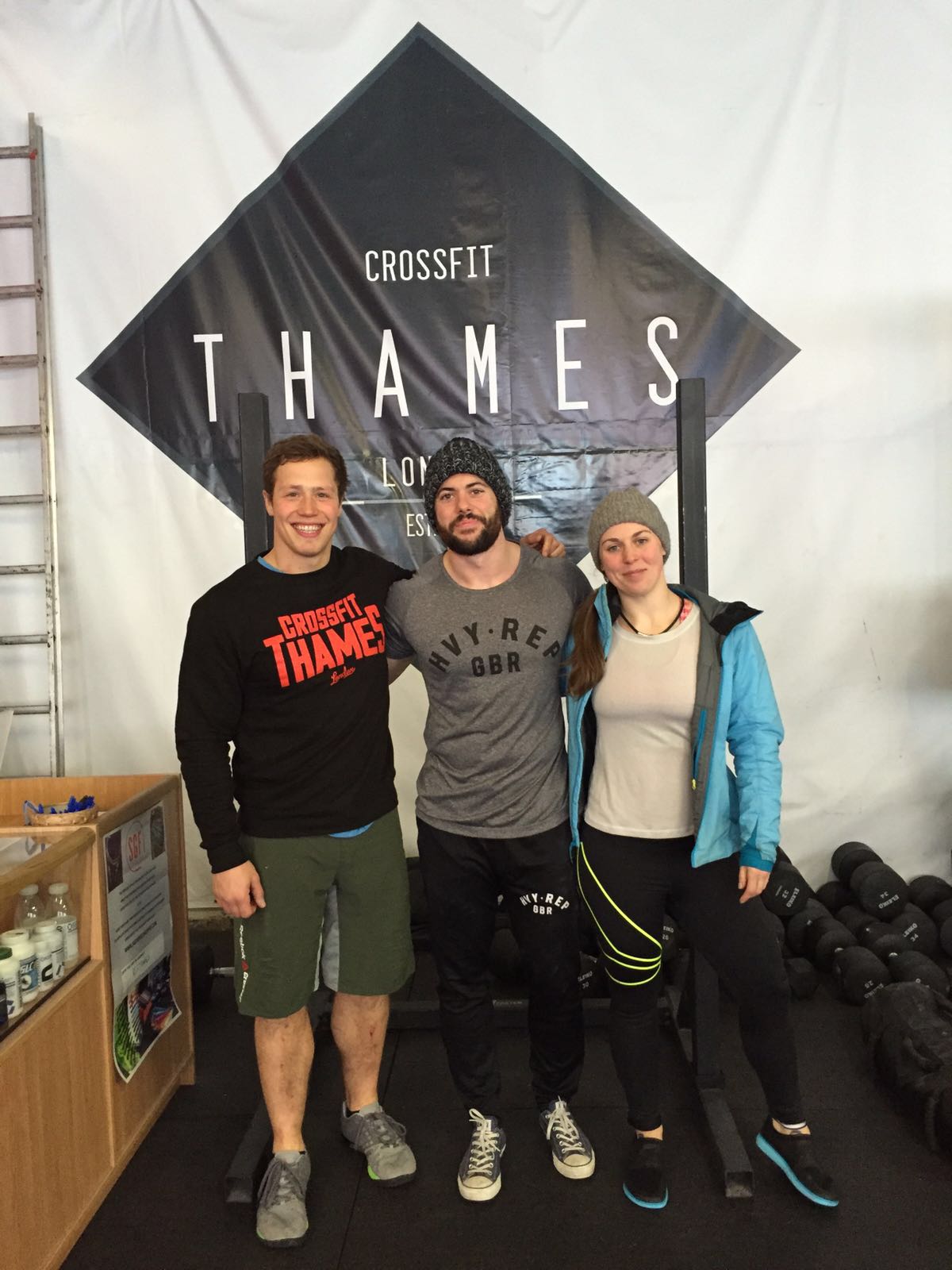 "Look who welcomed me to Reebok CrossFit Thames! Mike from Kratos (centre) and THE Jonny Landels* (left)"
*FACT: Jonny's older brother works at Reebok HQ - he also loves CrossFit but unfortunately it has been proven that he is the least adept of the Landels clan.

11:11 - Refuelling & Recovery
"Arriving at Reebok CrossFit Thames, I was greeted by Mike Katris from Kratos supplements who hooked me up right!!"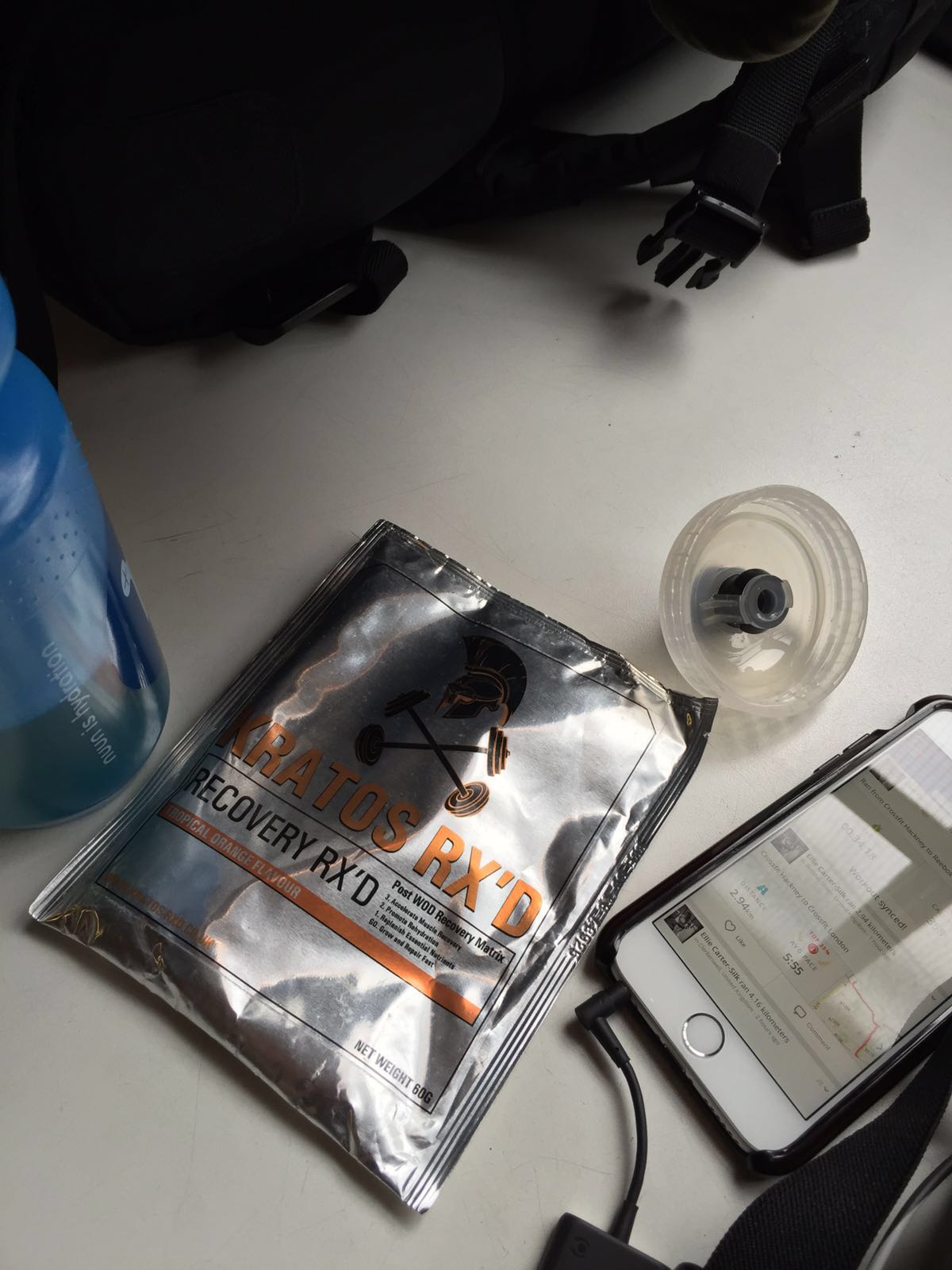 11:01 - Arrived at Reebok CrossFit Thames
"In between runs its really important to keep ahead of your temperature. I've been taking my sweaty layers off and putting a down jacket on to stay warm. And of course my woolly hat that I made 😉"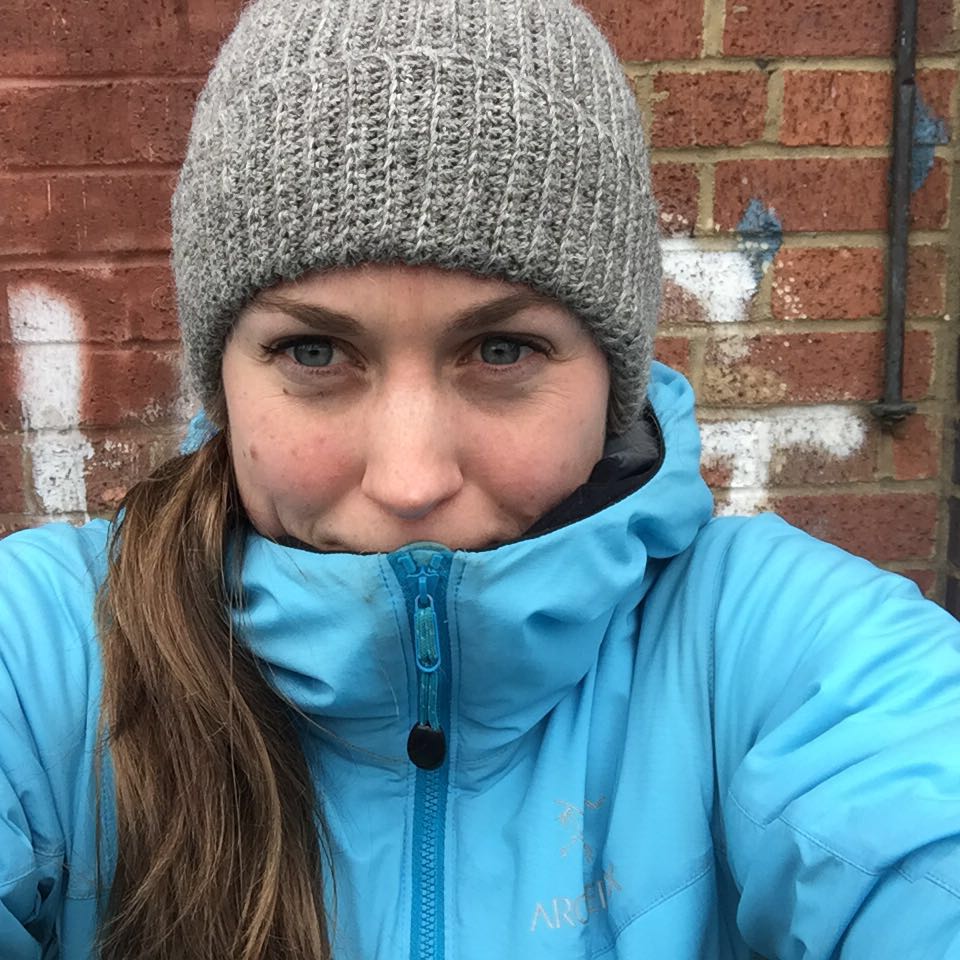 10:40 - Leaving CrossFit London
10:00 - A plan in the making...
The Fitness and Training team at Reebok stay in regular contact with our partner CrossFit boxes, covering anything from new kit drops, organising events and generally making sure we are on hand.
This week, Ellie's meeting agenda is the upcoming 2016 Reebok CrossFit Games Open... and a top-secret project across the CrossFit community in London.  You can find out more about the Open here.
9:27 - Meeting 1 DONE ✔
08:54 - Checkpoint 1: CrossFit Hackney
Just over 4k down, Ellie has made it her first stop at CrossFit Hackney.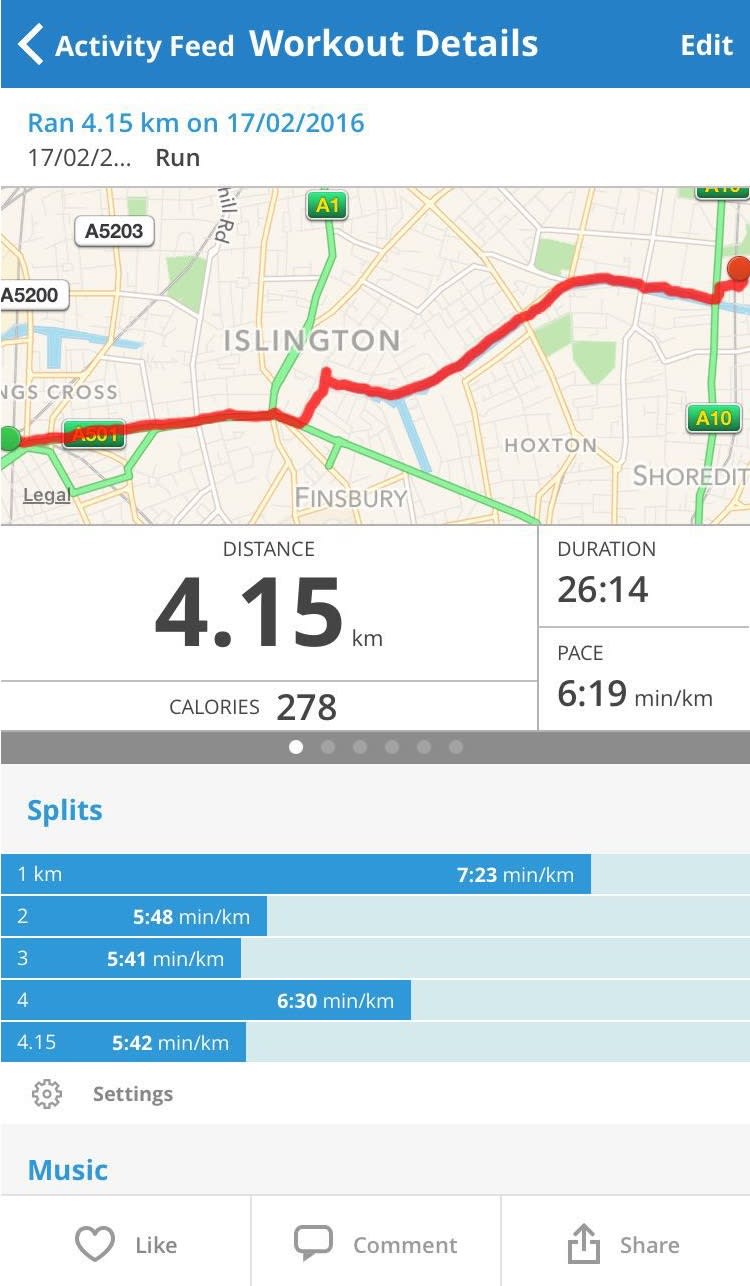 08:27 - Ellie is off!
First stop: CrossFit Hackney
06:42 - Lacing up.
"Lacing up on the train to London.  I like to pass the laces through the upper eyelet and the thread them through the opposite side.  This pulls the heel of the shoe in tighter and makes for a better feel of the road.  A friend showed me years ago and I've done it ever since."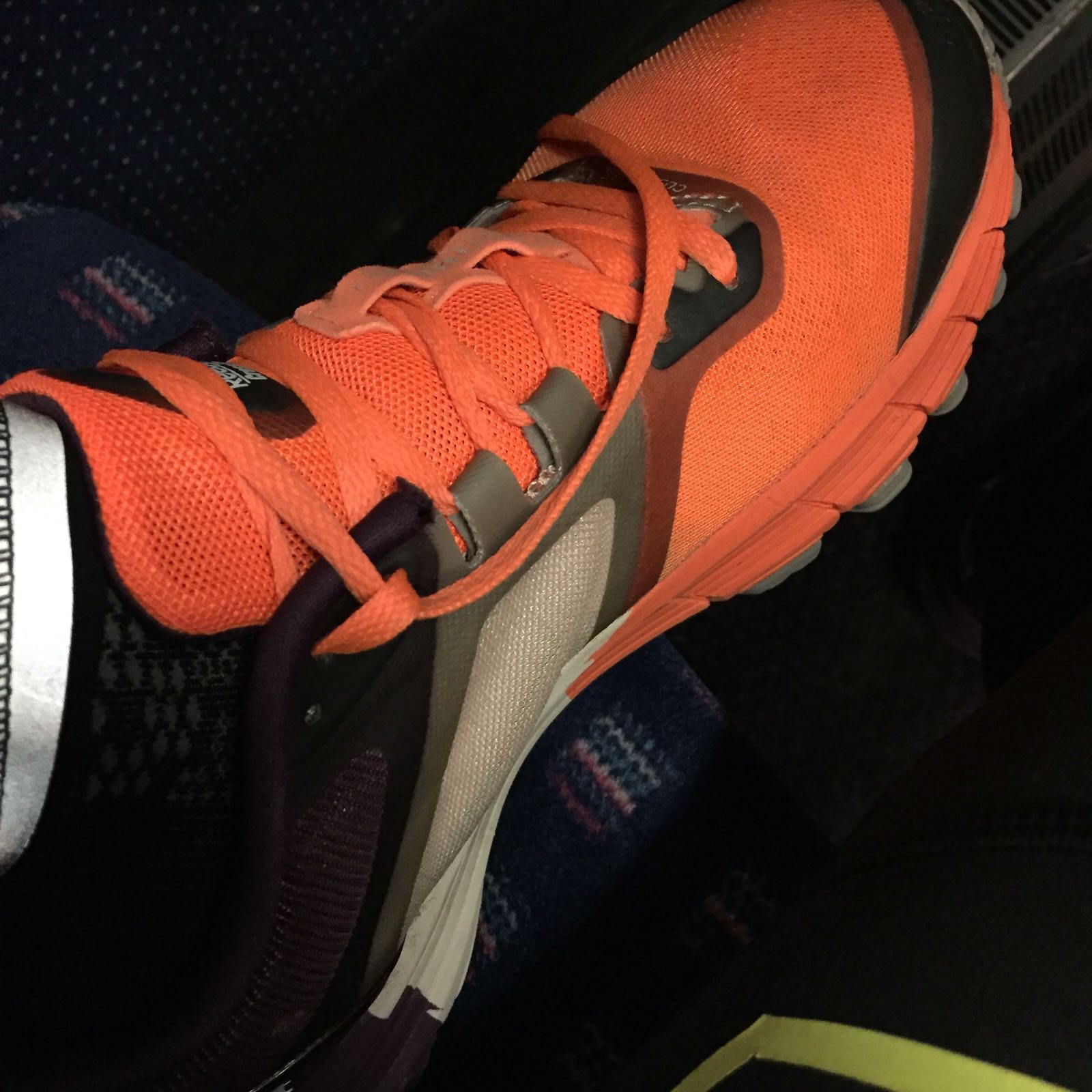 06:38 - En route to the start line.
"Morning! On the train to King's Cross and it's chilly biscuits outside! Hat is home made..."